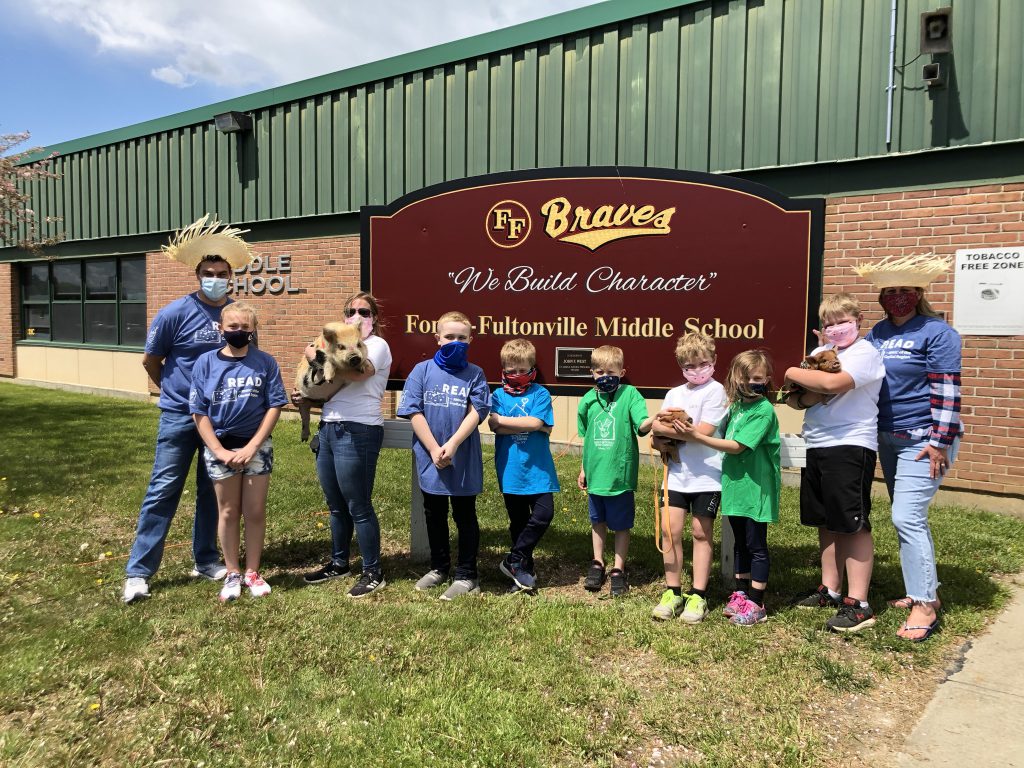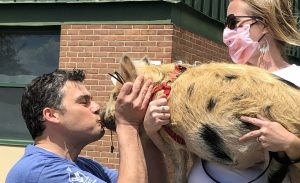 Pucker up! Elementary School interim Principal Megan Collins and Middle School Principal David Zadoorian recently kissed a pig, making good on a promise to do an outrageous act if their students could raise money for a local charity. 
The fun event capped off the district's annual Read for Ronald McDonald House fundraiser. Students are challenged every year to become better readers while asking family and friends to sponsor their efforts. FFCS elementary and middle school students exceeded the district's goal, raising more than $5,500.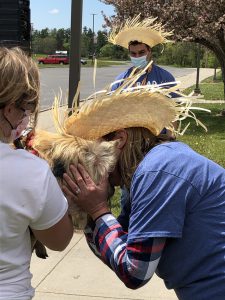 Mrs. Collins and Mr. Zadoorian invited the Clapper family, who are friends of the Fonda-Fultonville FFA, to bring their pigs to the district for the event. Together with Ronald McDonald House representatives, the principals honored our top student fundraisers. They are third grader Troy Wollard, third grader Taylor Mormile, second grader Madelyn Gosson and first grader Jonah Momberger from the elementary school, and fifth graders Riley Duffy, Addisyn Rose and Brooke Mormile from the middle school.