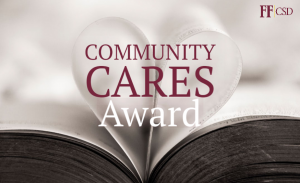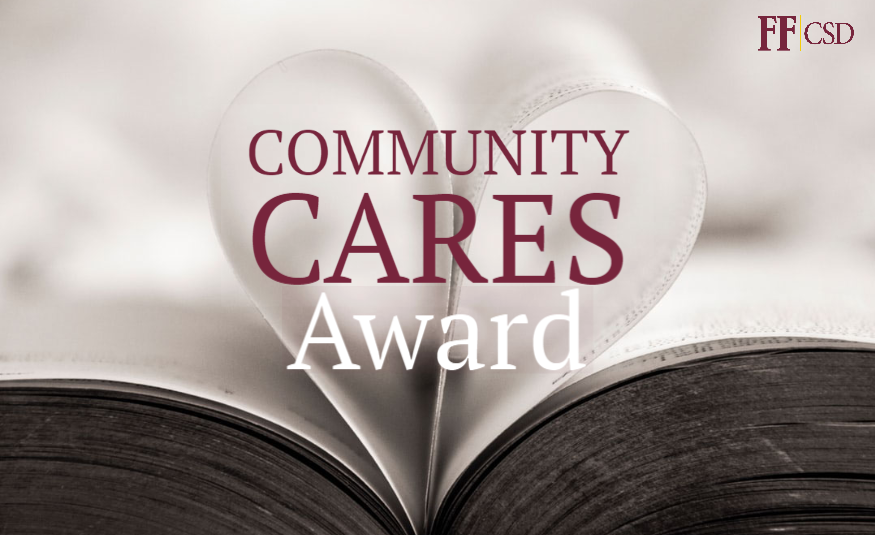 Last call for second quarter Community Cares nominations! To nominate students and staff, please fill out and submit the form at https://www.fondafultonvilleschools.org/community-cares/nomination-form/. Nominations for the second quarter will be accepted until Friday, Jan. 29. Nominations received after Jan. 29 will be considered for the third quarter.
FFCS launched this recognition program to acknowledge the exceptional individuals who support our school community and help each other thrive. The FFCS Community Cares Award Program will recognize students and staff members who are nominated for their outstanding character and dedication. Whether it's supporting a cause or simply going the extra mile to help someone, all acts of kindness will be considered for this award – no act is too small.
"People do extraordinary things every day to support our community and help our students be successful," Superintendent of Schools Thomas Ciaccio said. "We know people don't do these things to be recognized, but we want to share what an amazing community this is, and acknowledge people for their hard work and outstanding character."
The awards will be distributed quarterly throughout the school year. Students and staff members can be nominated for a Community Cares award at any time throughout the school year using our nomination form. At the end of each quarter, the nominations will be reviewed and three winners will be selected: one to represent each of the district's three school buildings. Each winner will receive a prize courtesy of the Fonda-Fultonville PTSA. Winners will be recognized on the district's communication channels.
Any member of the school community — students, parents, residents and district employees — can nominate individuals. Special consideration will be given to nominations that support the district's Brave Traits of respect, responsibility, citizenship, trustworthiness and perseverance.