What a fall season for our Fonda-Fultonville student-athletes! Here's our latest installment for the fall 2022 athletic season. We apologize for the delay, but our student-athletes (and teams) had some extended play and recognition for this year, which is always a good thing for FFCS!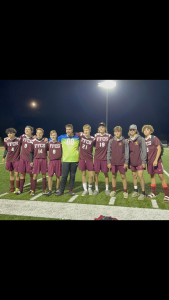 FFCS Boys' Golf: The links were kind to the Fonda-Fultonville golf team this fall! This year's team had a record of nine wins and four losses in competitive play. This enabled them to finish in third place in the Western Athletic Conference – Hudson Division. The team completed their strong season by finishing third in the WAC league tournament. Colby Monty led the team with a 45.5 scoring average throughout the fall season. In addition, Colby Monty and Rory McGrattan were named first-team all-stars. Ryan Crocker and Adam Saltsman were each named second-team all-stars this season. Well done!
Girls' Cross Country: The girls' cross country team had their most successful season since rejoining the WAC. They claimed their first team title since 2012. They also placed third in the Section II Class C Sectional Championship. This was the team's best finish since 2009. Isabella Miller was the team's top finisher in every race this season. Miller, Emma Charboneau, Caroline Young, Theresa Stewart, and Kayson Holloway each earned WAC All-Star recognition.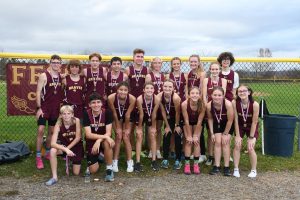 Boys' Cross Country The boys' cross country team captured both league and sectional titles this season. They competed at the NYSPHSAA State Meet, where they finished fifth in the Class C race. Bennett Melita won the school's first-ever New York State Cross Country Championship as an individual. Matheu Dettenrieder, Ty Sanges, Joseph Susi, Aiden Butler, and Brennan Melita joined Bennett as WAC All-stars this season. Congratulations on a strong and record-breaking season!
Boys' Varsity Soccer: This season the boys' varsity soccer team worked extremely hard to overcome numerous injuries. Throughout it all, they stuck together and never quit working. The highlights this season included going to Canajoharie and winning an overtime thriller on their senior night, as well as finishing the regular season with a win over rival Fort Plain. In the end, Estiven Lopez was named a First Team all-star. Michael Carpenter and Sam Kosiba were named second-team all-stars and exceptional seniors. Excellent work on the pitch!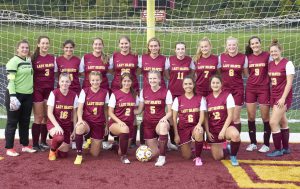 Girls' Varsity Soccer: This year's team went 7-3 in the league and finished the overall season with an 8-6-1 record. The Lady Braves finished second in our division, and third in league interplay, which was an improvement from last year when we went third in our division and placed 5th overall. We were ranked 11th going into sectionals, another major improvement as we went into sectionals last year as the last seed. Special highlights from this fall: the team had five shutout games and Talor Ferrucci notched her first-ever hat trick were just some of the highlights from this season. Senior All-Star invites Colleen Chest, Emma Crahan, Talor Ferrucci, and Ella Slezak WAC 1st Team All-Stars: Emma Crahan, Ella Slezak. WAC 2nd Team: Colleen Chest and Talor Ferrucci. The district continues to see growth from all levels in the soccer program. Losing seniors is never easy, but the girls continue to work hard and fill in the gaps.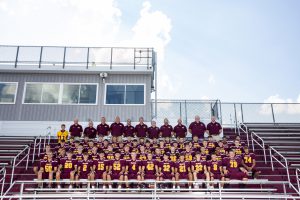 Varsity Football: This season ended with an amazing overall record of 9-1, which ended with the first division title since 2015! This year's team dominated with a 6-0 record against divisional opponents. Another record was notched with a program record for points-per-game with 44. Want more? The defensive unit placed fifth all-time for points allowed per game (8). On top of that, three players completed their careers in the top 25 of the program's all-time scoring list, they were as follows: Owen Hicks – 158 pts, Jackson Cusack – 136 pts, and Jonathan Cranker – 110 pts. Here are our All-Stars for this season: Jackson Cusack South Division POY, Jonathan Cranker Defensive POY, Owen Hicks All Purpose POY, Jackson Croucher (WR), Logan Miller (OL), Matt Clifford (OL), Aidan Frederick (DL), Zeb Whitcavitch (DL), Jose Vargas (DL), Peyton Webber (LB), Nate Mycek (DB), Jake Hernigle (K) and Karsen Bulan (Ret.).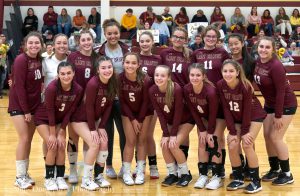 Lady Braves Volleyball: After the success of the 2021 Lady Braves Volleyball season, the 2022 squad knew there was much to strive for. The 2022 roster consisted of 11 returners who had the opportunity of knowing what it was like to attend the NY State Tournament. This became the goal for the 2022 season. The Lady Braves went 11-2 during the regular season, including a very close loss to league rivals, Galway. The girls knew they would have another encounter with Galway, as they became a Class C contender. Fast forward to the Section II Class C Championship game and the girls got their wish- to have a redeeming shot against their league rival. This was truly the best this group of girls had played yet this season, knowing this is the game that stood in their way between going home and having their shot at the state tournament. The Lady Braves won the first 2 sets by scores of 25-23 and 25–18 and knew they had one more set to achieve their goal. The Lady Braves continued to play the best game they could, but ended up falling in the 5th set by a score of 17-15. Seniors Maddy Mott and Amber Cole earned 1st Team All Star selections while junior Samara Hunt received a 2nd Team selection. Senior Avary Vainauskas rounded out the selections with a spot on the Honorable Mention list. The Lady Braves had an extremely successful season and are looking to continue this moving forward into the 2023 season.