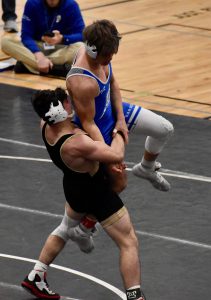 Owen Hicks, FFCS senior wrestler for Fonda-Johnstown wrestling is WNYT's Athlete of the Week for the week of Jan. 2-6. Currently, Mr. Hick is 23-0 this season in the 145-pound weight division, and aims to continue his success competing in his final year of high school competition. You can learn more about his passion for wrestling in this district article from last year.
Mr. Hicks began his interest in wrestling in first grade and that passion continues to follow through as he completes his senior year. You can watch the complete Athlete of the Week segment on WNYT here.
Congrats to Owen for this remarkable achievement!