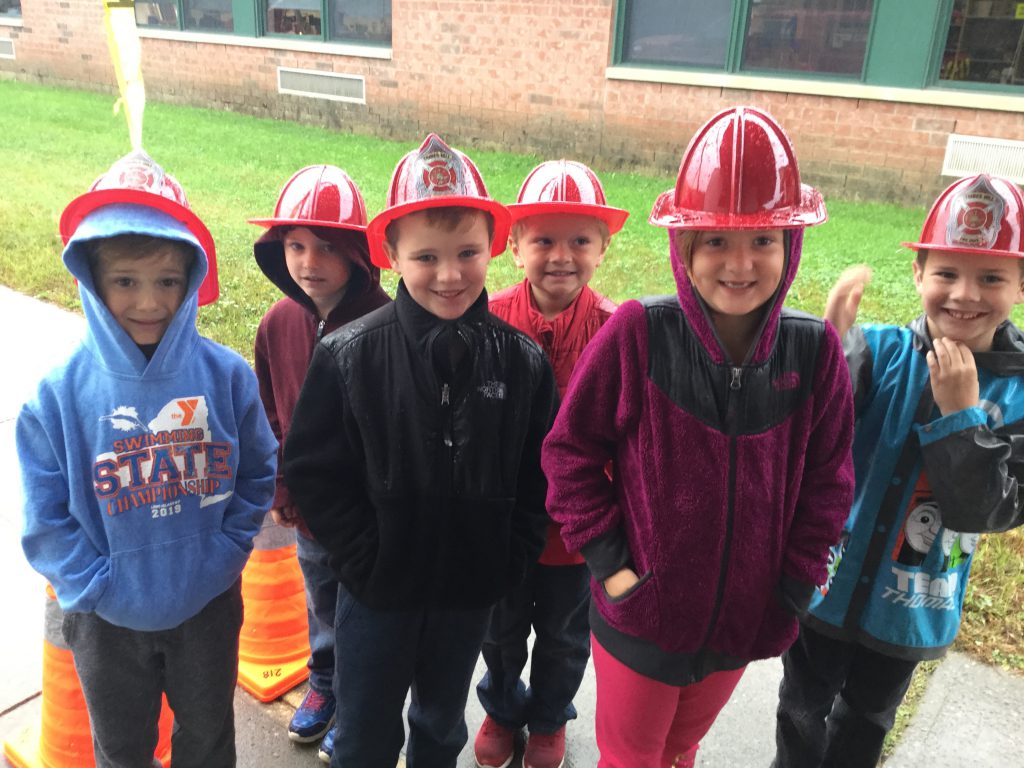 Fonda-Fultonville Elementary School welcomed members of the Tribes Hill and Hagaman volunteer fire departments on Monday to teach fire prevention to students in grades PK-1.
Students welcomed uniformed firefighters into their classrooms and toured Hagaman's fire safety trailer. They learned about the importance of smoke detectors and fire extinguishers in their homes, and having a plan with their families in case there is an emergency.
Tribes Hill firefighter Bill Hall said the department occasionally receives feedback from parents about how the presentations have helped in real emergencies.
"There was a recent fire locally. A parent told us how their family had a designated gathering spot that they used because their child previously came home and told them they needed one," he said.