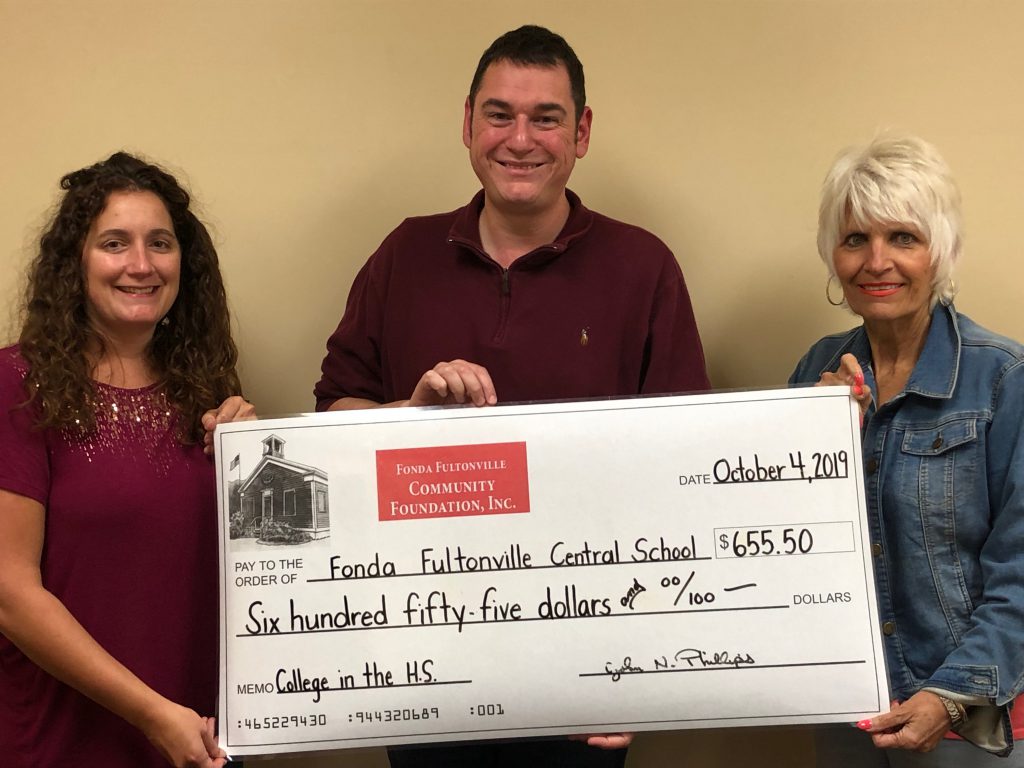 The Fonda-Fultonville Community Foundation on Oct. 4 awarded scholarships to five students to pay for their College in the High School courses taken through Fulton-Montgomery Community College.
The foundation's mission is to promote a common goal of academic excellence and cultural experiences. Its goal is to be a resource that organizations can go to for help in completing their civic-oriented projects.
"These scholarships may make the difference in launching these students down a path that ends with a college degree, opening up a world of employment possibilities," FFCS Superintendent Thomas Ciaccio said. "We can't thank the foundation enough for their steadfast support of our school and community."
Follow the foundation on Facebook to find out more information about fundraisers and grant opportunities.