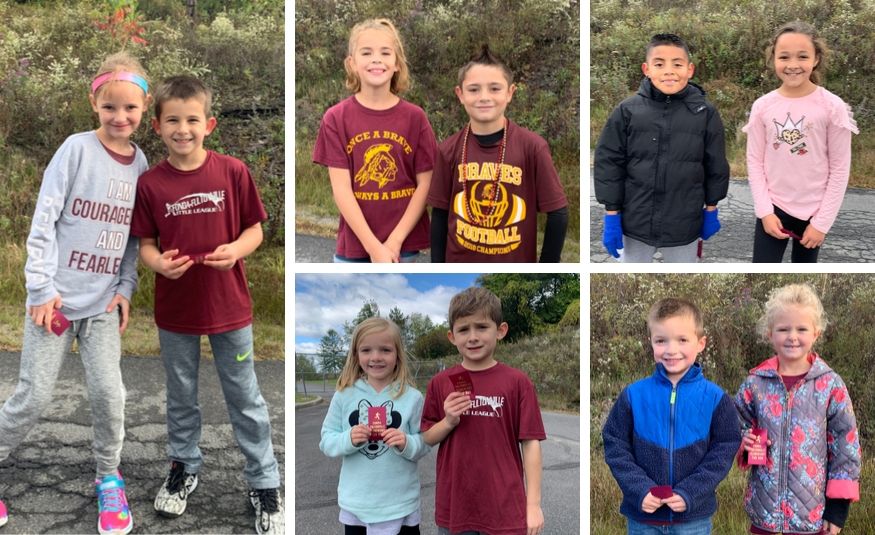 The elementary school held its second annual Perseverance Fun Run on Oct. 4. It was coordinated by the Character Education Committee to help instill the trait of perseverance in students. Thanks to Shane Viscosi, Trevor Cline and Kimberlee Snell, the members of the cross-country team who helped students through the course.
First place finishers were recognized from grades K-4:
Kindergarten: Reese Aiken and Colton Jeffer
First Grade: Braelin Melita and Leighton Carpenter
Second Grade: Anna Dickson and Lucas Carpenter
Third Grade: Kaitlyn Wigginton and Andy Domingo-Velasquez
Fourth grade: Sidney Carpenter and Colin Whipple
An extra congratulations to Leighton Carpenter, Anna Dickson, Kaitlyn Wigginton and Andy Domingo-Velasquez, our repeat winners who took first place last year!