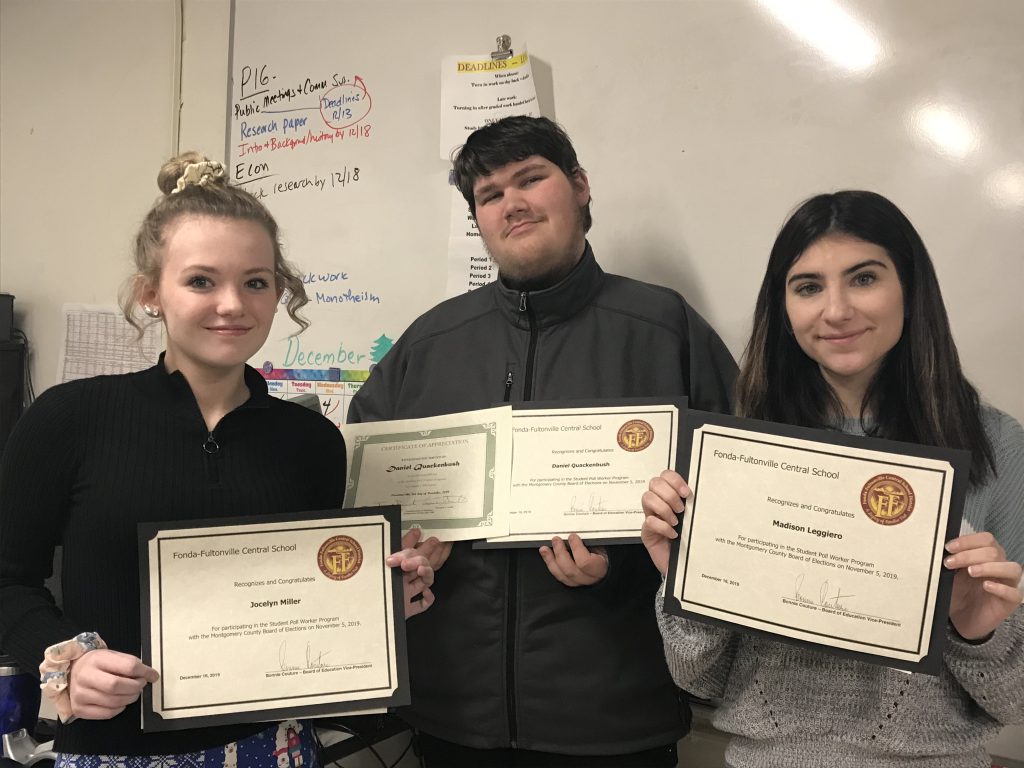 Fonda-Fultonville High School students Jocelyn Miller, Daniel Quackenbush and Madison Leggiero performed a civic duty by serving as poll inspectors on Election Day.
The opportunity was made possible through the Montgomery County Board of Elections and the Student Poll Worker program. To be eligible, a student must be 17 years of age, have been or is currently enrolled in a US History and Government class and have a GPA of 2.5 or better. Students are trained by the staff at the election board and able to serve throughout Montgomery County.
The students were recognized for their efforts by the FFCS Board of Education at its Dec. 16 meeting.