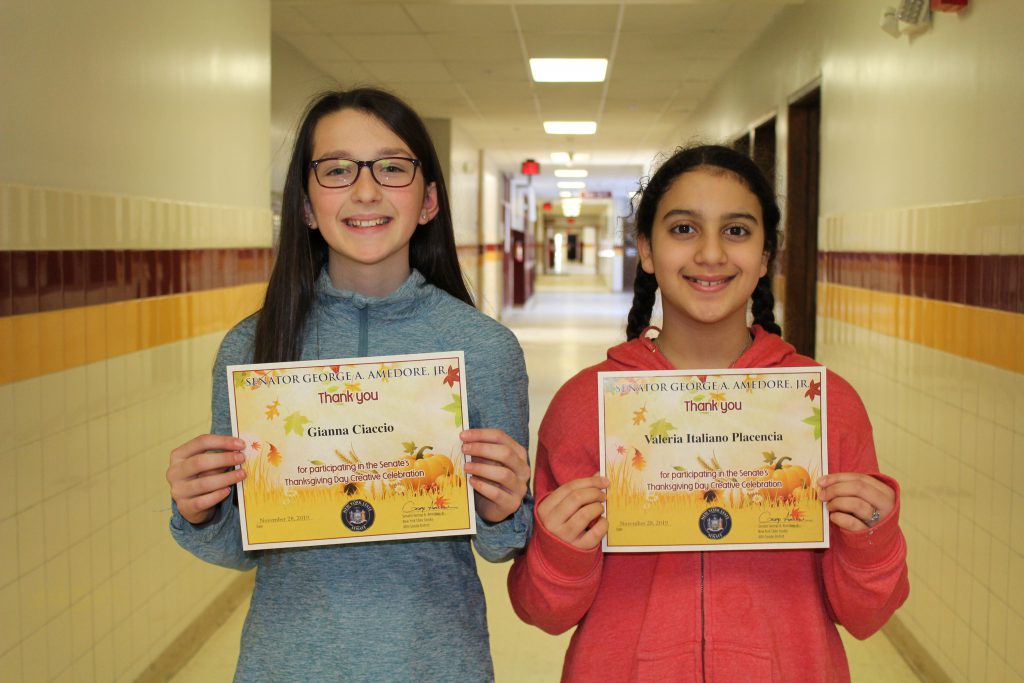 Fonda-Fultonville Middle School students Gianna Ciaccio and Valeria Italiano Placencia were recently honored by state Sen. George Amedore Jr. for their participation in the Senate's creativity project for Thanksgiving.
The students received certificates and letters that recognized their essay submissions to the Thanksgiving Day Creative Celebration. To take part, students in kindergarten through sixth grades were asked to write an original poem, essay or create artwork expressing what they are thankful for in the past year. It was a voluntary extracurricular activity.
"The submissions received are remarkable in what they represent – showing gratitude and respect for family, friends, our community and many other important subjects and activities," Amedore's letter says. "I am humbled and honored to see such inspiring contributions in response to what is a deceptively difficult question: 'What are you thankful for?'"
Both Ciaccio's and Italiano Placencia's essays are published on the Senate's website. Ciaccio wrote about her appreciation for nature and her family. Italiano Placencia wrote about her gratitude for her family, friends and the community, including teachers, local businesses and veterans.