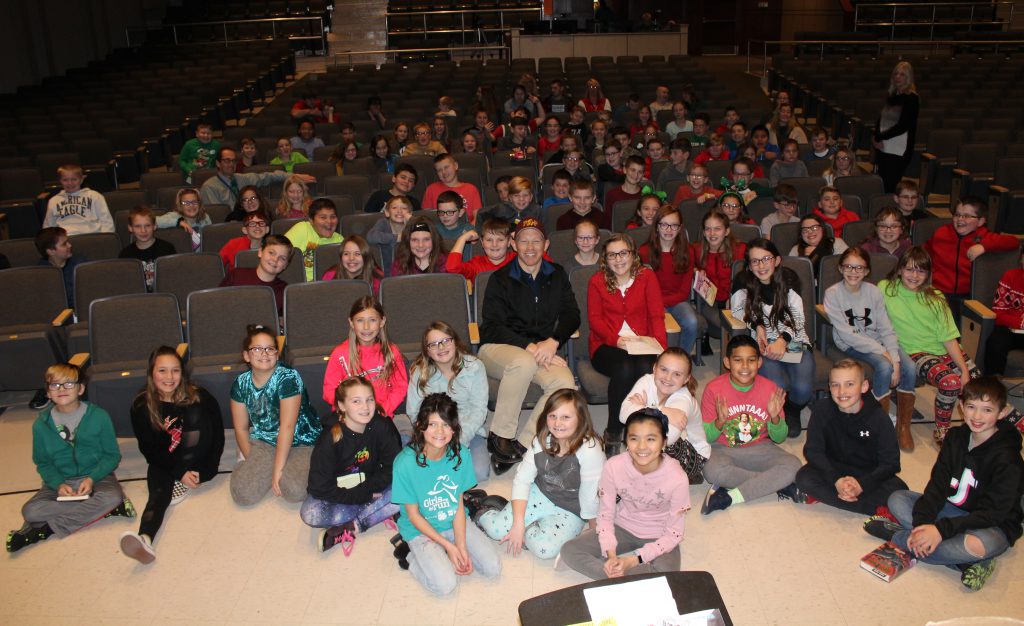 An acclaimed author gave Fonda-Fultonville Middle School students encouragement and writing advice during a recent visit.
Author Rob Buyea spoke to all middle school students as they participated in interactive demonstrations on Monday, Dec. 16. Buyea is a former teacher turned full-time author whose work has earned an E.B. White award, among other recognition.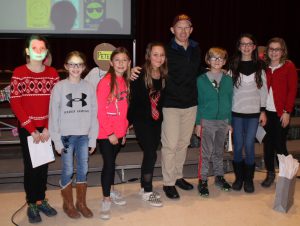 Fonda-Fultonville students are self-proclaimed fans of the author, having read his "Mr. Terupt" or "Perfect" series in their classes. In anticipation of Buyea's visit, students' pre-order of his books reached 268 copies.
Buyea told students about how he developed his beloved characters and about his writing process.
"I've always loved writing, and the tips he gave us inspired me," sixth grader Kayla Gulick said. "One piece of advice he gave us was to write from our memories. I never thought to do that."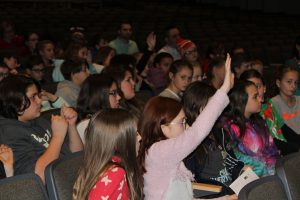 Buyea also spent a significant amount of time telling students about the editing process, and how he rewrites most of his work several times to make it the best it can be. He wasn't afraid to tell students how his work had been rejected by publishers in the past. He underscored important messages about perseverance and how students shouldn't give up if they make mistakes.
"I learned how I can make a writing project better," sixth grader Zach Gamble said. "If you don't like how something turns out, you don't have to just put it away. You can keep going."
Teacher Ann Mahon organized the visit for the whole school to help bring students' studies to life. They heard about what it's like to have a writing career from an author who wrote books they enjoy reading.
"As we strive to foster a culture that values literature and great authors, it was important that we design activities that would inspire students," Mahon said. "We have not had an author visit as long as anyone can remember at the middle school, so this was a brand new experience for our students, and one that generated tons of excitement."