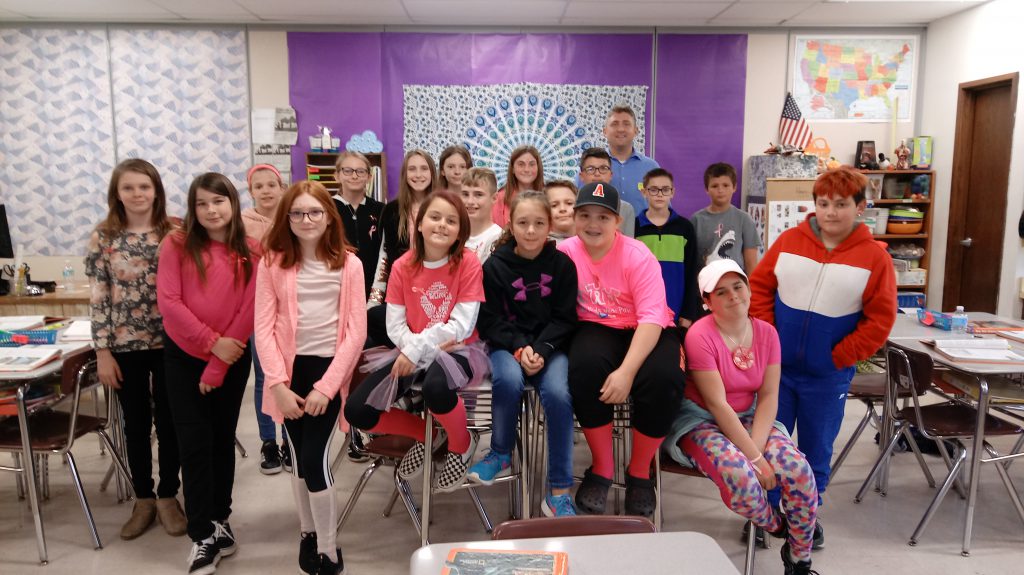 A General Electric machinist helped sixth grade students make connections between the classroom and real life during a recent visit to Fonda-Fultonville Middle School.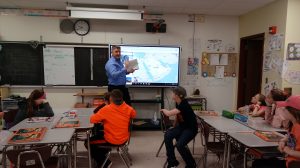 Nicholas Costello, the father of sixth grader Payton Wallett, visited teacher Laura Hayes-Bowles' class on Friday, Oct. 26. Hayes-Bowles invited parents to visit her classroom to talk about how energy is part of their life at work or at home. Students are learning about energy, both renewable and nonrenewable sources, as a part of the sixth grade science curriculum.
"The visit by Mr. Costello was informative, useful and enriched the class content," Hayes-Bowles said.
As a machinist with welding background, Costello travels around the world to fix various forms of power generation equipment. He has worked most recently in Chile, as well as Saudi Arabia, Qatar, Brazil and Spain. He has also worked across the United States, including Nebraska, Alabama, Connecticut, Arizona, North Dakota and Florida.
Costello used a science textbook to explain how a turbine works to create energy. He showed a picture of the large turbine blades that he worked on while he was in Chile a few weeks ago. He also talked about various forms of energy and how they are used across the world:
China and Russia produce a lot of hydroelectricity, whereas Spain is proud of its solar energy production.
To the surprise of some people, nuclear energy is generally safe and is a clean source of energy.
In Chile, homes have solar water heaters on their rooftops.
The state of Texas is the only state not connected to the electrical grid with any of the other continental U.S. states. Other states produce their own electricity and keep it within their states.
Costello told students that his favorite place to work was Muscle Shoals, Ala., because of the town's uniqueness and close proximity to the Tennessee River for fishing. He mentioned how different the culture is in Saudi Arabia.
"Students loved learning about Mr. Costello's travel experiences as they related to his job," Hayes-Bowles said.