The Fonda-Fultonville Central School District extends its sincere gratitude to the Fonda-Fultonville Community Foundation for granting two awards to benefit its schools.
A grant was given to the Brave Bots, Fonda-Fultonville's robotics team. which recently won a tournament to advance to the regional championship in Utica on March 14. The team has used the grant to purchase wheels needed to outfit their bot for this higher level of performance.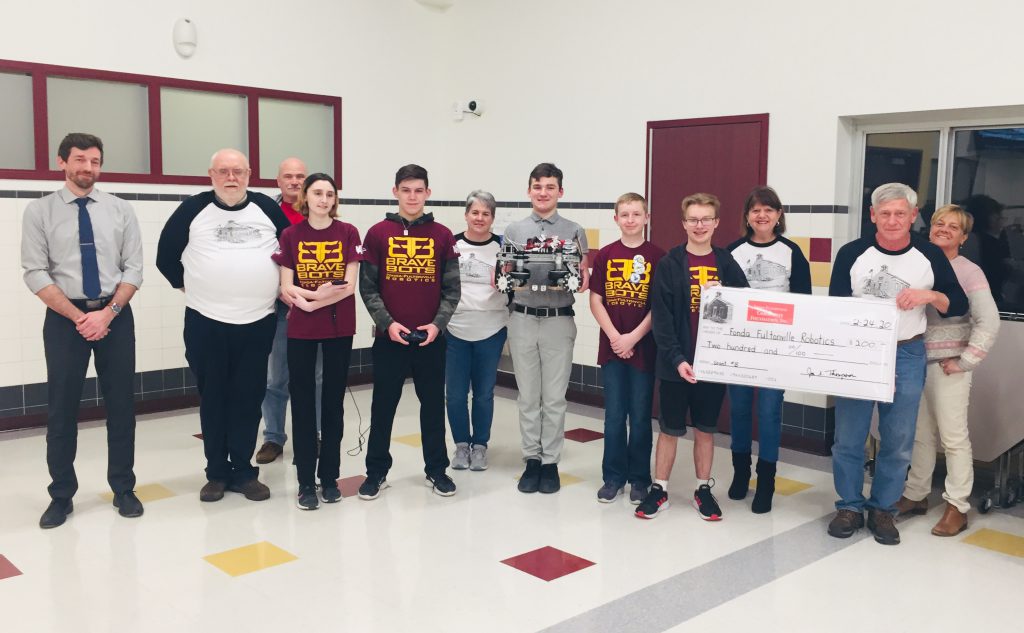 The foundation additionally awarded grant money to the middle school's building leadership team. The grant was used to purchase frames for the school's No Place For Hate "resolution of respect" signed by students.
Members of the foundation presented a check to teacher Shelly Sanges on behalf of the team. The four posters will be displayed in the middle school hallways.