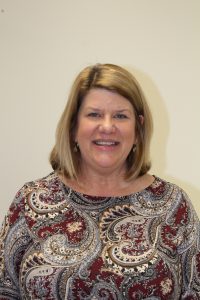 Fonda-Fultonville Elementary School literacy coach Sharon Kline was in the spotlight at a national conference last month. She presented at the Lesley University Literacy for All Conference, a three-day event in Rhode Island.
The annual conference is a professional development opportunity for educators to learn from experts, according to Lesley University's website. Kline's presentation shared the school-wide changes to Fonda-Fultonville's literacy practices that have made students better readers and writers.
"I was the representative, but our school district was the star of the show," Kline said.
Kline, an FFCS alum, has been an educator for 35 years. She has taught special education, kindergarten and third grade. She became the elementary literacy coach four years ago.
As the literacy coach, Kline has helped oversee the elementary school's implementation of what is known in education circles as a "balanced literacy approach." It recognizes that students in the same grade have different strengths and needs, and that students learn best when they work at their level. Students' skills are developed using "just right" materials (i.e., books that are at their reading level).
Classroom learning involves rotating workstations that allow students to work at their own pace. The benefits are such that an advanced reader isn't moving too quickly for the rest of the class, or vice versa. It also allows teachers to spend more one-on-one time with students as needed.
What this means for students is less worksheets, and more reading and writing. Students spend much more time with books in their hands.
"Teaching with books is much more intensive for the teacher, which is why everyone doesn't do it," Kline said. "Doing worksheets will help cross a requirement off the list but it doesn't have the same impact on the child."
Kline said the approach is impacting student success.
"There is much less summer regression, there has been a huge improvement in our standardized test scores, and we're creating a culture where students love to read and write," Kline said.
"I am incredibly proud of our elementary staff for the gains they have achieved in our students' reading and writing abilities," Superintendent Thomas Ciaccio said. "The leadership of Principal Darcy Williams and Mrs. Kline has helped create partnerships with each teacher, and given them the support they need to take risks with their instructional strategies."