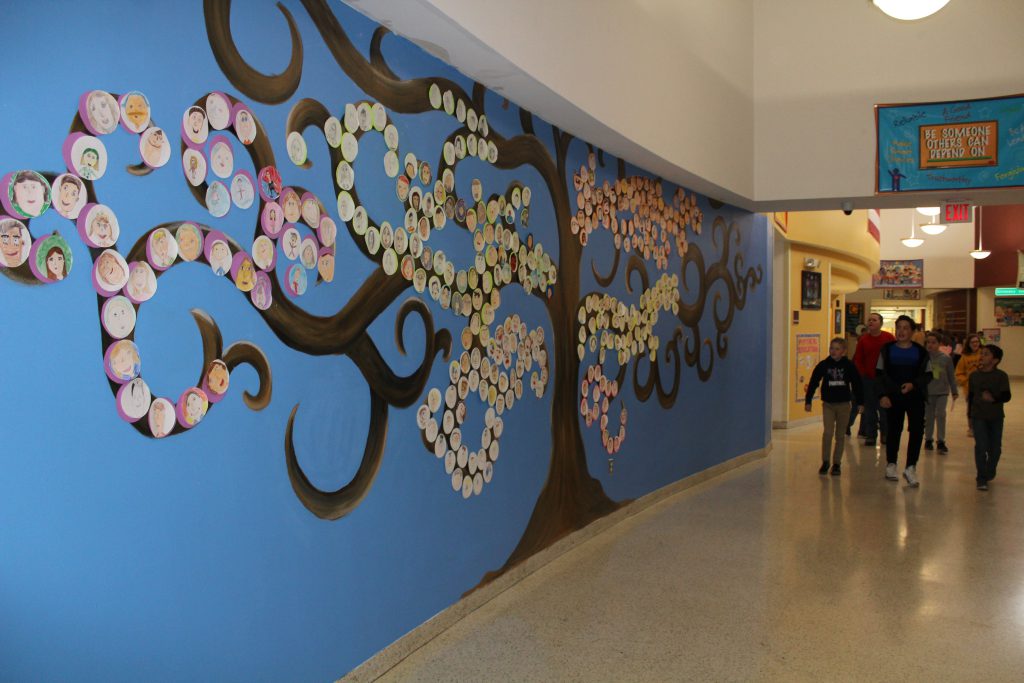 A schoolwide reading project is uniting the elementary school as students learn about diversity, acceptance and respect.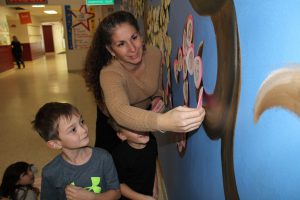 Together, all classes in grades K-4 are reading "Wishtree" by Katherine Applegate. It's a story told through an old oak tree named Red, the neighborhood "wishtree." People write their wishes on pieces of cloth and tie them to Red's branches. Red's experience as a wishtree becomes more important than ever when a new family moves in and not everyone is welcoming.
Fourth grader Victor Eckler said the book teaches the importance of good character.
"It's the Golden Rule. You have to treat people the way you want to be treated," he said.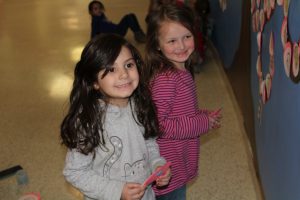 Students are participating in schoolwide activities related to the book. Most recently, a large tree was painted on a wall in the school lobby. Students created self-portraits and taped them to the tree, symbolizing that they are all connected despite their differences.
"Even if you don't like the same things, you shouldn't hurt other people's feelings," student Mackenzie Meyer said.
The activities are being undertaken as part of the district's participation in the No Place for Hate program in grades K-8. No Place for Hate is used at 1,600 schools nationwide. It is a program of the Anti-Defamation League, a nationwide human rights agency.
The No Place for Hate program supports the district's goal of being more proactive in educating students about inclusion so all students feel more comfortable at school.