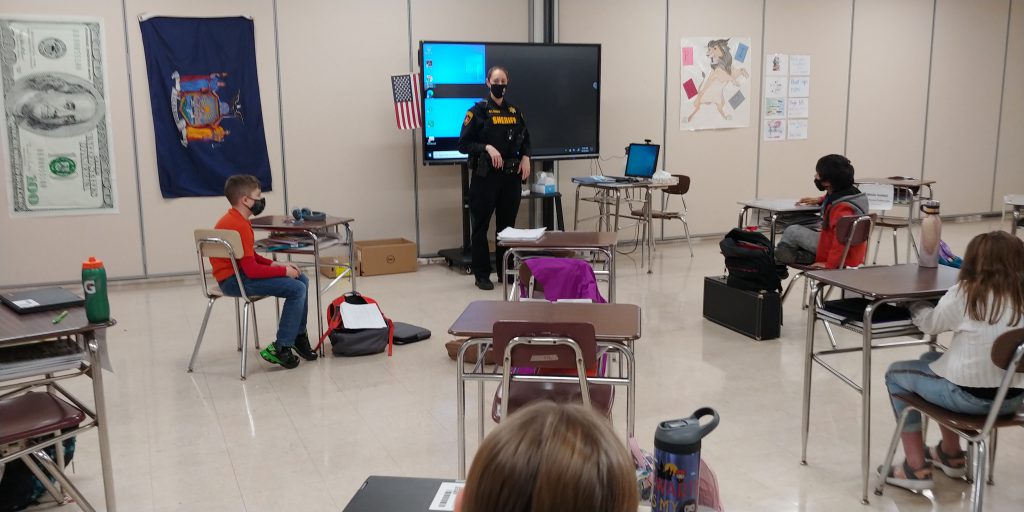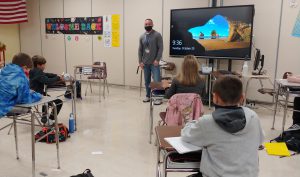 Programs at the Fonda-Fultonville Middle School are helping students make positive choices. Fifth grade has started both the DARE program with School Resource Officer Heather Harder and CHOICES with Shawn Flynn of the HFM Prevention Council.
DARE is a police officer-led series of classroom lessons that teaches children how to resist peer pressure and live productive drug-free and violence-free lives.
The Choices Program for teens in Fulton and Montgomery Counties is a 14-week program offering adventure-based group activities. It gives teens the opportunity to build strong personal and interpersonal skills that will help them achieve their goals and enhance their well-being.