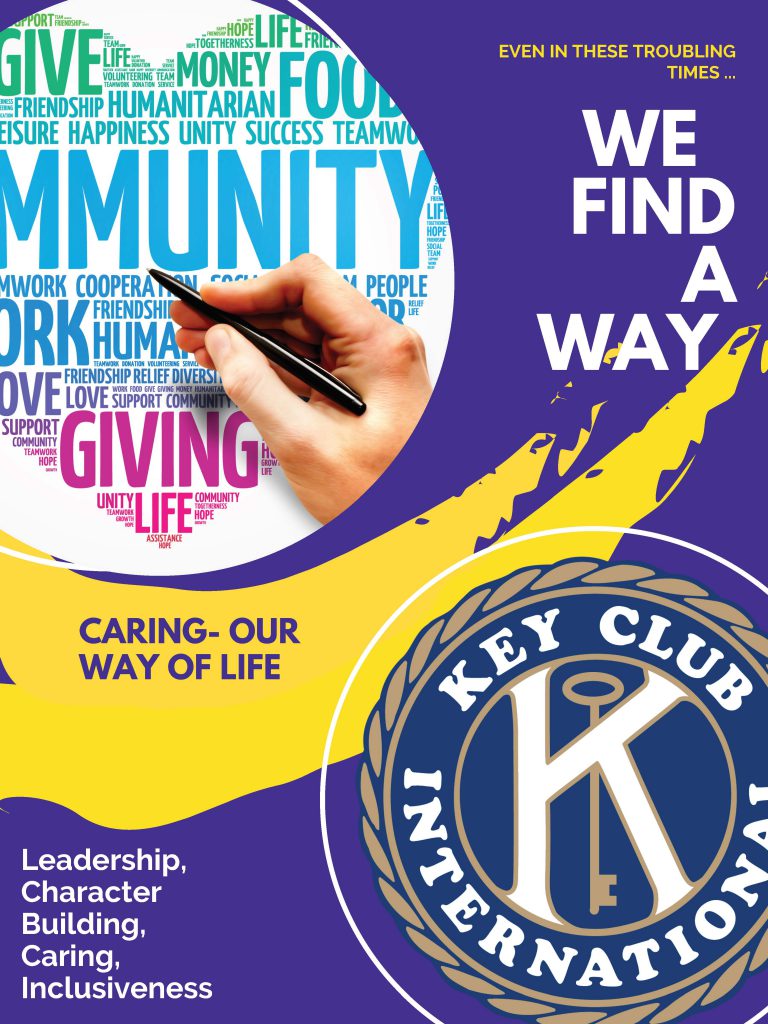 The Fonda-Fultonville High School Key Club was awarded 2nd Place in the Digital Poster Contest held at the virtual New York District Key Club Leadership Training Conference in May. Key Clubs from across New York state participated at the conference. The Digital Poster was designed and created by the Fonda-Fultonville Key Club's Webmaster Kaylee Freeman
The Fonda-Fultonville High School Key Club is a service organization for high school students. Projects and activities undertaken by the Key Club provide learning experiences outside of the classroom and encourage students to become involved in their school and community.
This school year, the high school's Key Club performed 80 service hours with service projects for the local nursing homes in Montgomery County and for Haven of Hope in Fonda.  The members made 48 Veterans Day cards, 90 Valentine's Day cards, 83 Easter decorations and 60 Christmas ornaments, a total of 281 handcrafted items that went out to the local Montgomery County nursing homes' residents.
The Fonda-Fultonville Key Club is sponsored by the Gloversville-Johnstown Kiwanis Club.