The district is pleased to highlight the final group of new teachers for the 2022-23 school year. Thank you for joining our district to make an impact on our student's education.
Elizabeth Gabel, Fonda-Fultonville Health Teacher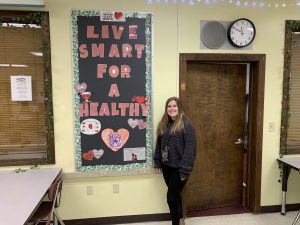 Ms. Gabel is approaching the completion of her first-year teaching professionally, along with finishing her first year as a faculty member at Fonda-Fultonville. She's currently teaching health education for seventh and tenth-grade students. She has expanded her students' access to their curriculum by involving area community groups, such as Montgomery County Public Health and Hamilton Fulton Montgomery BOCES, to engage her students with learning opportunities and reinforce their ability to understand important health topics. Ms. Gabel has a bachelor's degree in health and physical education from Utica University and a master's degree in both areas of study from her alma mater. She is also an active volunteer for the Fonda-Fultonville girls' soccer team.
"As an educator, I live the lifestyle that I'm teaching. I take my passion directly into the classroom. Everything I do, I practice myself and I work towards being a good role model when it comes to creating a healthy lifestyle. I want to show my students that I practice what I teach and that they can do the same."
Annette Ortiz, Fonda-Fultonville Special Education Teacher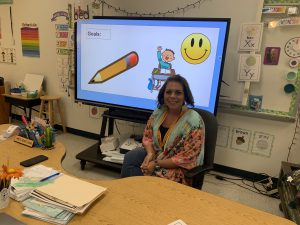 Ms. Ortiz is a special education teacher in the elementary school. She has a dual certification in general elementary education and special education from the College of Saint Rose. This is her eighth year of teaching in special education and her first-year teaching in the Fonda-Fultonville district. Fun note: Ms. Ortiz conducted her student teaching in the district ten years ago. She's currently pursuing her administration degree through the State University of New York at Plattsburgh.
"Students come first, and you have to meet them at a starting point, both socially and emotionally. Once we can provide a comfortable environment, we can then deliver to their needs. Our students keep us going in a positive direction."
Jessica Holmes, Fonda-Fultonville Agricuture Teacher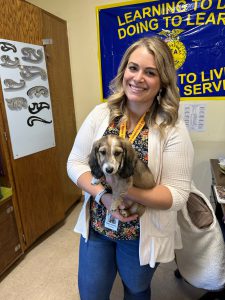 The 2022-23 school year marks Ms. Holmes first year as a teacher. Previously, she has been an extension educator through Cooperative Extension and that role helped her transition to a teaching position by working with local farmers and community groups. She has a bachelor's degree in agriculture business from the State University of New York at Cobleskill and a master's degree in agriculture education from Murray State University.
"Seeing FFA officers break out of their shells and show their commitment to FFA has been fantastic, along with the support of the district. Their accomplishments are amazing to see. Students are looking forward to the classes, and their energy is positive. Being able to shift subjects day-to-day and engage with the students has been incredibly rewarding."