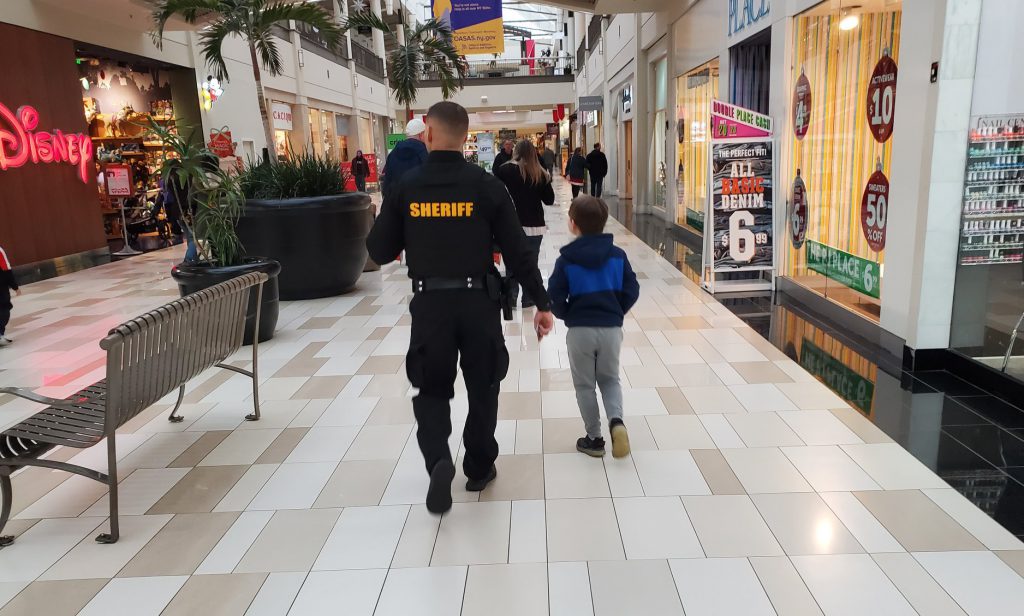 Fonda-Fultonville Elementary School student Joe Ellithorpe used to be afraid of police officers. After spending the day shopping with members of the Montgomery County Sheriff's Office, that's no longer the case.
"I felt scared at first, but then I felt safe and protected," the third grader said. "It made me feel happy."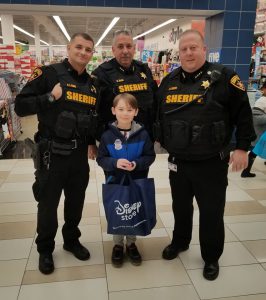 Ellithorpe was selected by school officials to participate in the Shop with a Cop program with the sheriff's office. He went on a shopping spree at Crossgates Mall in Albany on Saturday, Dec. 14 with Sheriff Jeffery Smith, Undersheriff Carl Rust and Deputies Heather Harder and Cameron Cimo. Ellithorpe also got to bring his sister Sierra Steele, a Fonda-Fultonville High School student, and she had her own shopping spree.
Shop with a Cop is a program of Blue Friday of New York. It aims to connect youth and law enforcement to help build community ties, and to help children become familiar with police and feel comfortable in their presence. The Montgomery County Sheriff's Office was selected by Blue Friday to participate, so Smith reached out to FFCS to help find some shopping buddies.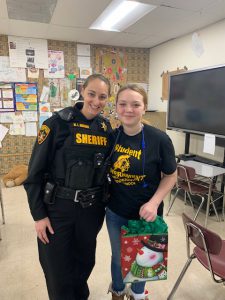 FFCS Social Worker Melanie Capron knew Ellithorpe was scared of police officers. She said he's also made significant academic improvement this school year, so she picked him.
"It was a great experience for everyone," Smith said. "It's important for kids to see police officers as normal people, and someone they can go to in a time of need."
Smith said both students immediately recognized Harder, Fonda-Fultonville's full-time school resource officer, when they arrived at the mall.
"That definitely made them feel more comfortable right from the beginning," Smith said.
Ellithorpe and Steele each got to buy whatever they wanted using mall gift cards courtesy of WGNA FM. Smith, Rust and Cimo spent the day shopping with Ellithorpe, and Harder spent the day with Steele.
Smith said he was moved by the way Ellithorpe used the experience to benefit his family.
"They could buy anything they wanted, but I want to point out that Joe was more concerned with buying gifts for his family than for himself," Smith said.
Ellithorpe bought birthday gifts for his sister and a Christmas gift for each member of his family. He also got a couple of things for himself, but he was particularly concerned with buying his older brother a Nightmare Before Christmas hat. He and the officers spent the majority of the day looking for one.
"That's what Christmas is all about," Ellithorpe said. "It's for giving and to be joyful."
The experience made a lasting impression on Ellithorpe.
"He's still talking about it," his mom Danielle Carter Ellithorpe said.