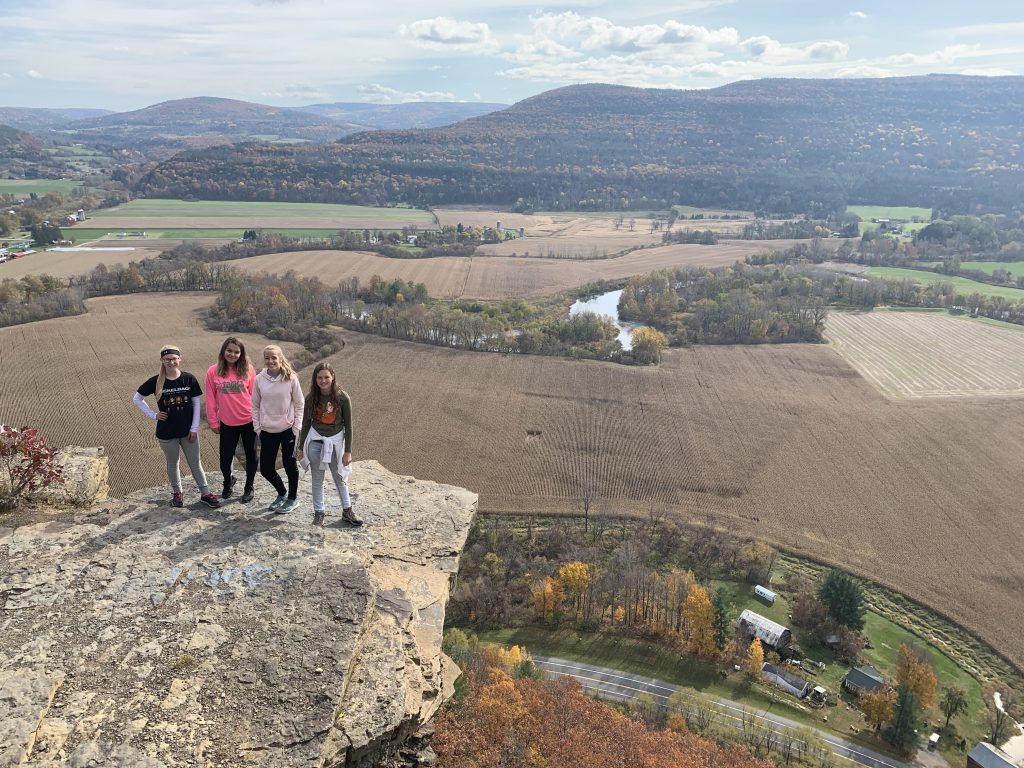 Fonda-Fultonville High School's new Outdoor Club is taking students to new heights and depths. Since starting last summer, the club has gone caving in Schoharie and Clarksville, and hiked Kane Mountain, Vroman's Nose and Bouck Falls. Future caving trips are in the works.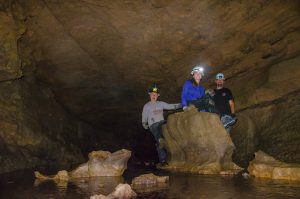 "We also have rock climbing trips planned to indoor gyms, and we hope to go snowshoeing, winter hiking and adventure parks," club adviser and science teacher Scott Keefer said. "In the future we are hoping to get involved with cross-country skiing or even camping."
The club started because of student interest in Keefer's past career as a park ranger and his spelunking hobby. He has been caving for almost 15 years around the state, midwest and the west coast. He gave wild cave tours as a park ranger and is certified in cave rescue.
"Mr. Keefer would talk about caving, rock climbing and hiking, and we were all really interested in that," sophomore Hailie Downing said. Keefer was her science teacher during her freshman year, which was his first year teaching at FFHS. "We started throwing the idea around to start a club, and I thought I would join."
Downing attended the caving trip in Schoharie. 
"It definitely wasn't anything like Howe Caverns," Downing said, referring to a local guided cave tour. "I liked that it wasn't easy. In Howe Caverns, you walk on flat ground, but in the Schoharie Cave, we had to climb through water and there were underwater rocks that you couldn't see. There were big blockages and we had to help each other. The water varied in height, and at one point it was up to my waist. It was very unique."
Keefer said the trip to the Schoharie Cave gave new life to his own caving experiences.
"I was lamenting when I was in the cave about how easy it is to become jaded when seeing and experiencing the same thing, especially that cave," he said. "But seeing a group of 10 new spelunkers splash and light their way through the dark, a caravan of students 'oohing' and 'aahing' at something they've never seen before, it really makes you think that what you're doing is unforgettable and special."
Sophomore Shey Sanges attended the hiking trip to Kane Mountain. She said the club's trips bring her schoolwork to life. 
"A lot of high school students would agree that it can be a struggle to find real life examples in our math and science work," she said. "It's nice to apply what we've learned and see it in our own community."