The Fonda-Fultonville Central School District is proud to announce the Top Students for the Class of 2023. This compiled list of students has performed and contributed to our school community in many ways. We hope you take some time to review their achievements and wish them well in their future endeavors.
If you plan on attending graduation ceremonies this year, you will get to hear from the top four graduates who will give speeches to highlight this year's commencement. Congratulations to the Class of 2023 Top Students!!
"This time of the year is truly special to our school community," said Fonda-Fultonville High School Principal Aaron Grady. "As is FFCS tradition, the top students in this class will be featured to demonstrate their hard work and commitment to being better. We are privileged to recognize their contributions to our school community."
Tyler Couture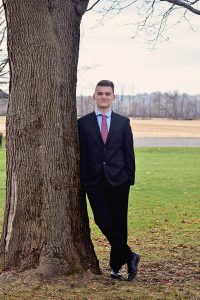 Mr. Couture, son of Justin and Connie Couture, will be proudly graduating in June as the top honor student for the Class of 2023. He will be attending Colgate University in the fall. Mr. Couture is the number one ranked student in the Class of 2023 and has expanded his background to include participating in activities ranging from theatrical productions, and school concerts to the Key Club and National Honor Society. His list of accomplishments is well-established and he also made sure to make his mark in our community. Like all FFCS students, Mr. Couture has respect for his upbringing in the Fonda-Fultonville community and has played an important role in helping others by participating in various events from Montgomery County Youth Day, the NYS Governor's Youth Council and the Creative Connections Clubhouse. Congrats to this year's top honor student Tyler!
"The future belongs to those who believe in the beauty of their dreams." – Eleanor Roosevelt
Aidan Snow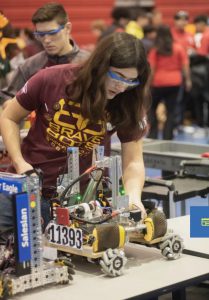 Mr. Snow, son of Nate and Kayleen Snow, is ranked second in the Class of 2023 and will be taking his talents to the Rochester Institute of Technology in the fall. Aidan has played a key role within our district and has made a significant impact during his time at FFCS. From earning varsity letters in sports ranging from soccer to track and field to being the Vice-President of the Class of 2023, he has made an impact on his colleagues in making this graduation class so special. In addition to athletics and student government, Mr. Snow also participated in the district's band, and robotics club and was a member of the National Honor Society and is a proud member of the Alpha Alpha Chapter of Phi Theta Kappa Society.
 "Yeah, what he said." 
Jaclyn Codi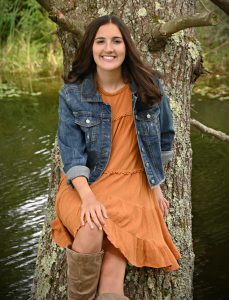 Jaclyn Codi, daughter of Michael and Amy Codi, will be headed to the Rochester Institute of Technology in the fall. She has been an active member of the following school activities at Fonda-Fultonville: Drama Club, Key Club for the past four years, varsity soccer, National Honor Society, Jazz Band/Wind Ensemble (four years), and the Spanish Club. Her achievements are being named to the Principal's List (every quarter), along with receiving the RIT Performing Arts Scholarship/Presidential Scholarship. She has also been recognized as a New Hartford Jazz Festival All-Star and secured the highest cumulative average in Algebra 2, in addition to the highest achievement in CHS Pre-Calculus.
"I am forever thankful for the opportunities Fonda-Fultonville has offered me and the countless good times I've had here. These memories are some we all will treasure for a lifetime."
Emma Crahan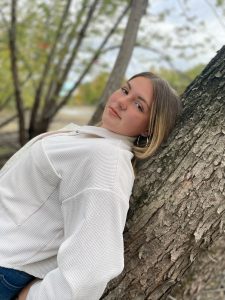 Meet Emma Crahan. She is the daughter of Evan and Sharon Crahan of Fonda, NY. She will be attending the College of Saint Rose in the fall. She has excelled both in the athletic fields and the classroom. Academically, she has earned multiple Principal's List recognitions and has accomplished the highest Algebra II average (2020-21) and highest Pre-Calculus average (2021-22). Athletically, she has received notable achievements in basketball, softball, and indoor/outdoor track. She has also been an active member of the Student Government, Select Choir, Yearbook Club, and Wind Ensemble.
Abraham Lincoln once said, "In the end it's not the years in your life that count. It's the life in your years."
Ashlyn Butler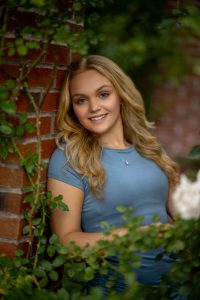 Ashlyn Butler, daughter of Jason and Janice Butler, will be headed to Roger Williams University in Bristol, Rhode Island in the fall. She has enjoyed and played a role in various clubs and activities during her time at Fonda-Fultonville. She has been the editor/president of the Yearbook Club for her junior year and treasurer for her senior year. She has also participated in Yellow Roses, Dance Club, and Concert Band and has been secretary for the Class of 2023 since freshman year. She has been a constant member of the Principal's list for all four years of high school and is the proud recipient of the Roger Williams Presidential Scholar Award.
"The struggle is part of the journey. Everyone goes through it, keep going and don't give up."
Paige Girard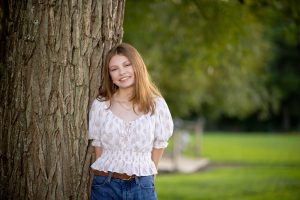 Paige Girard, daughter of Eric and Jackie Girard, will be attending the State University of New York at Brockport (SUNY Brockport) in the fall. She has been a member of the National Honor Society since junior year and has been a significant contributor to the Drama Club since 2019. She has also expanded her talents as part of the school's marching band and pep band since seventh grade. She has been a constant member of the Principal's List and is a proud recipient of the Elmira College Key Award.
"Thank you so much to everyone who helped me get to this moment and achieve what I have. I have made  so many great memories here and will always hold this time in my life close to my heart."
Matthew Clifford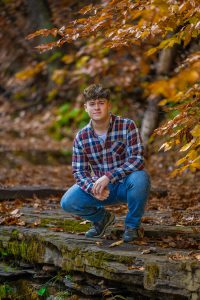 Matthew Clifford, son of Paul and Darlene Clifford, will be attending Union College in the fall. Before graduating Fonda-Fultonville, he received the highest award given by the Boy Scouts of America by reaching his qualifications for Eagle Scout for his service and commitment to his community. He has been a mainstay in FFCS athletics by participating in football, basketball, and baseball. In addition, he was named Section II Boys Basketball Scholar-Athlete, Class C South First-Team in football, and received the Braves Leadership Award. He is a member of the National Honor Society and is the Class Treasurer/VP of the Class of 2023. He is also currently the Student Government Vice President.
"The only person you should try to be better than is the person you were yesterday." quote unknown.
Kara LaBombard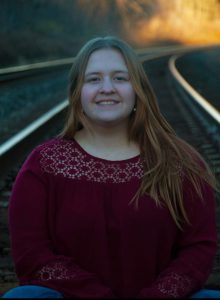 Kara LaBombard, daughter of Raymond LaBombard and Lisa Guadagno, will be attending Hudson Valley Community College in the fall. She has been an active student enrolled in the Construction Technology Program at Hamilton-Fulton-Montgomery BOCES. She is also a recipient of the BraveStrong Award and has been on the Principal's List throughout her high school career. She has also been an active member of the Century Club, which works with members of the community, to put together decorations for the Festival of Trees. She's also a member of the Capital Region Envirothon team. This group works in a team-based environment to compete in Environmental Studies. This year's team ranked first in New York state.
"Don't forget to stop and smell the roses." 
Catherine Myers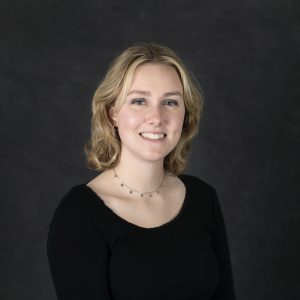 Catherine Myers, daughter of Charles and Stephanie Myers, will attend the State University of New York at Oneonta (SUNY Oneonta) to study psychology in the fall. She's President of the FF Theatrical Company, Spanish Club President, and a proud National Honor Society member. Myers is also a contributor to the Fonda-Fultonville music department, having been a Select Chorus member and a member of the Jazz I & II and Concert bands. She has also been on the Principal's List since her freshman year.
"A dream is only a dream… until you decide to make it real" – Harry Styles