This week, we continue to highlight the new staff members making a difference in our district. Meet Ms. Fogel and Ms. Andera.
Ms. Fogel, Fonda-Fultonville Elementary Third-Grade Teacher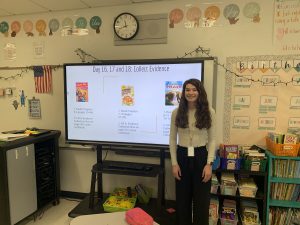 Meet Ms. Fogel. She's currently close to completing her first-year teaching third grade for Fonda-Fultonville Elementary School. However, this isn't her first introduction to our district. Last year, Ms. Fogel successfully taught in the elementary school, and that experience influenced her decision to accept a full-time position at FFCS. She continues to enjoy watching students grow, academically and personality-wise, in adjusting to a new grade and learning new opportunities. Fogel credits the ability to be creative in her instruction and working with students to problem-solve as some of her favorite first-year memories. She obtained her undergraduate degree from the State University at Oneonta in teaching and is currently working on her Master's Degree in Reading and Literacy at her alma mater.
"Being able to interact with my students is the best experience, and having them know that I'm always rooting for them and on their side."
Ms. Andera, F-F Middle School Technology Teacher; F-F High School Teacher for Environmental Science and Intro to Agriculture and Equine Science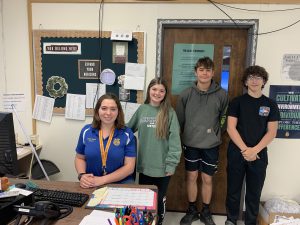 Ms. Andera comes to the Fonda-Fultonville CSD directly from her completed studies at the State University of New York at Cobleskill where she earned a Bachelor of Technology degree in Animal Science. Currently, she is completing her Master's Degree in Agriculture Education at the State University of New York at Oswego, where she will graduate this spring. Her experience at Fonda-Fultonville has been a positive reflection of how she's learning to create opportunities for students to grow in their curriculum. She personally cites her student's ability to learn and engage with their schoolwork and has thoroughly enjoyed having students experience live animals in the classroom to help them understand agricultural issues.
"This is a profession that I never considered following, and I owe it all to my former Ag teacher, and I hope to be as thoughtful as her moving forward in my career."
Welcome to the district Ms. Fogel and Ms. Andera!