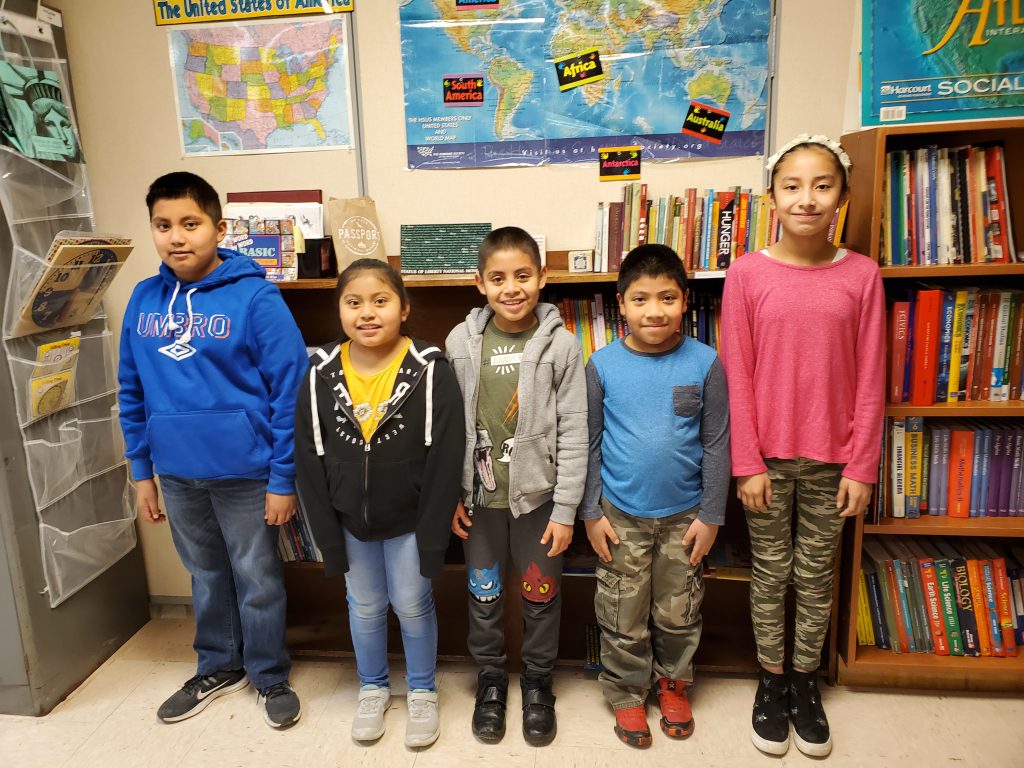 Activities in the English as a New Language Program (ENL) are highlighting cultural exchange for students as they develop their language skills. The program's students in grades 3-5 showcased their progress during a presentation to the whole elementary school this week. Students also came together last month to learn about American holiday traditions with peers from the high school.
"Our goal as ENL teachers is to help bridge the cultural gap for our non-native English speakers," teacher Gwen VanGorder said.
Teacher Latha Kaliath's ENL students Wilbany Vasquez-Ramirez, Nelinda Mazariegos-Tomas, Emeli Cobon-Jimenez, Andy Domingo-Velasquez and Jesuel Perez-Jimenez gave a presentation at the elementary school's morning meeting Jan. 13. They shared information about Central and South Latin American countries and finished the presentation by singing a Spanish song called "Chocolate."
"I always wanted to put the students in front of an audience so that they would gain confidence and self-esteem," teacher Latha Kaliath said. "I also wanted them to show off how much they had progressed in learning English as a new language. So, we used their cultural backgrounds as the topic of the presentation so that their peers also be benefited by understanding different cultures."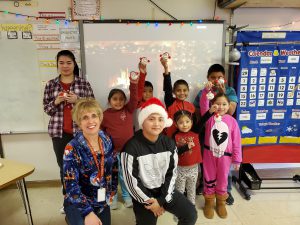 VanGorder's ENL students were  immersed in American culture at a holiday celebration in December.
"We use this as an opportunity to gather the district's English language learners to help build a community of support," VanGorder said. "The event highlighted what the students had been learning about the American holiday season in their language class."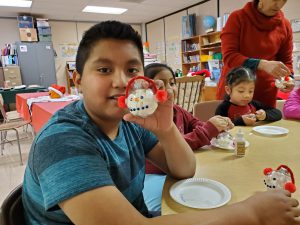 Students ate a traditional American lunch (last year, they ate authentic Latin American food). They made marshmallow-filled snowmen ornaments and listened to a story read by high school senior Aldon Lopez, who is also an English language learner.  Lopez donned a Santa cap to read 'What Snowmen Do at Night' to the children, who giggled with every turn of the page.  Junior Emma VanGorder lead the group on the clarinet to sing "Jingle Bells" and "We Wish You a Merry Christmas" on the clarinet.