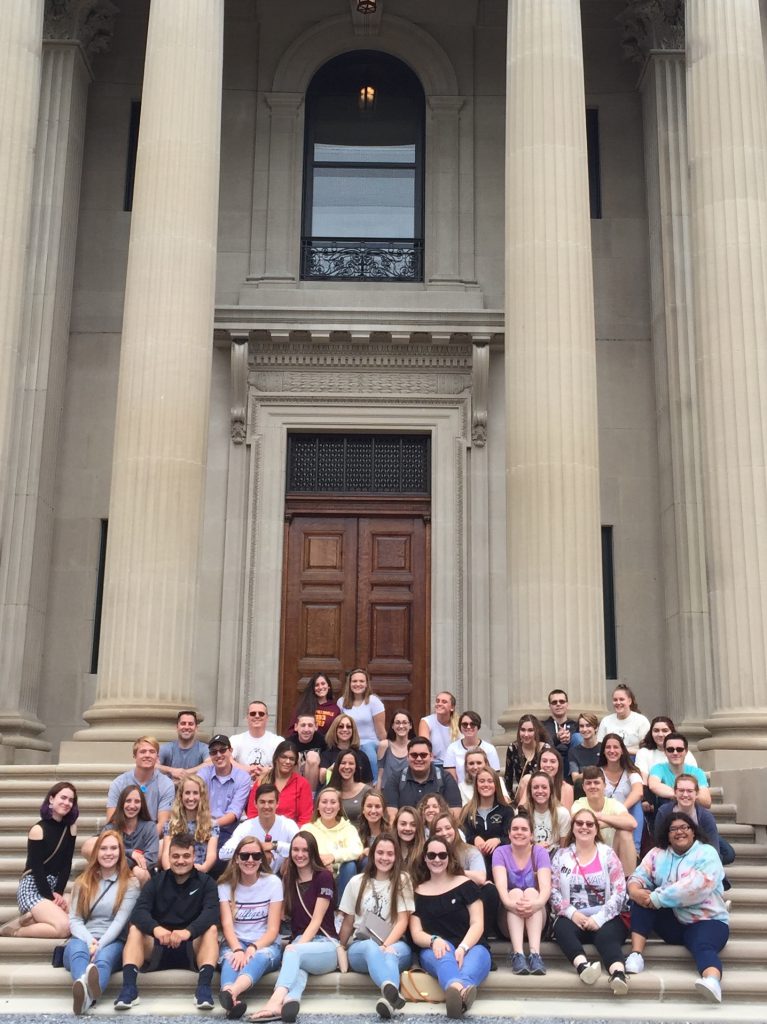 A weekend field trip that was open to students in Mr. Sean Thompson's social studies classes drew the interest of more than 40 high schoolers who attended.
The trip was an enrichment opportunity for students in Thompson's 11th and 12th grade classes, for anyone who was interested. They were joined by teachers Holly Thompson and Mike Mancini.
"What a great group of juniors and seniors that joined us," Holly Thompson said. 
The trip was to Hyde Park (the home of President Franklin D. Roosevelt) and the adjoining Vanderbilt mansion. 
These locations were chosen because they are a part of the U.S. History and Government class curriculum.
"It was a great review for the Regents coming up this week," Thompson said.