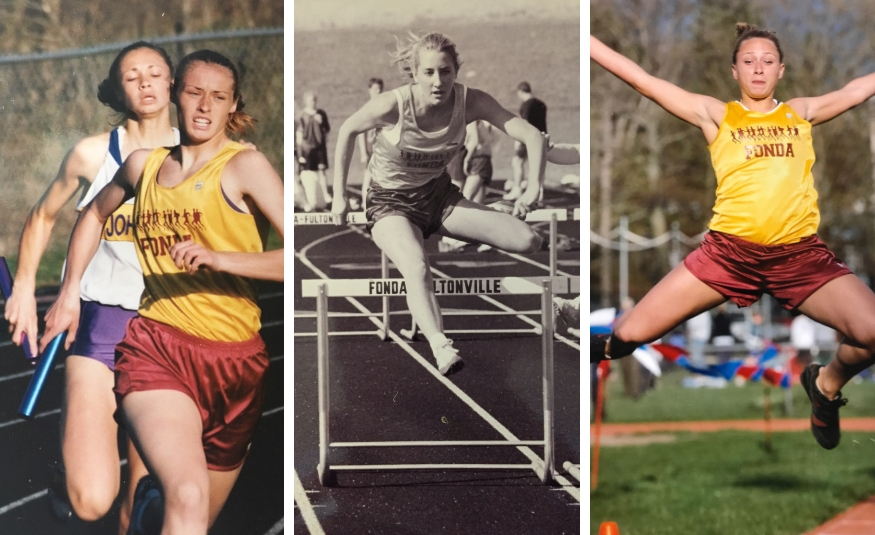 The Fonda-Fultonville Athletics Hall of Fame Selection Committee announces the induction of three alumni athletics champions into this year's class. Jessica Walton Blood, Dr. Sara Kierpiec Jager and Ashleigh Rajkowski Griswold will be honored during a halftime ceremony at the homecoming football game on Saturday, Oct. 6. Kickoff is at 2 p.m.
"This year's class made outstanding contributions to the Fonda-Fultonville Athletics Program," Selection Committee Chairman and Board of Education President Matt Sullivan said. "They exemplified high character while representing Fonda-Fultonville High School, and they are positive role models worthy of being emulated by current and future students."
Jessica Walton Blood, Class of 2000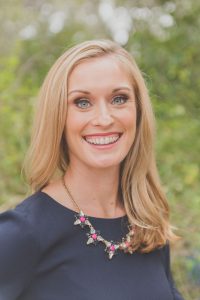 Jessica Walton Blood competed in state championships all four years of high school. She is the school record holder for the outdoor track 800 meter run, 1500 meter run, one mile run, 4×100 meter relay, 4×400 meter relay and 4×800 meter relay. She is also the school record holder for the indoor track 1000 meter run, 1500 meter run and the 4×800 meter relay. Blood was a four-time MVP in both indoor track and cross country. She says the highlight of her high school track career was winning the Walt Disney World National Cross Country Classic in 1999.
During her time at FFCS, Blood was recognized as a scholar athlete and earned the U.S. Army Reserve National Scholar Athlete Award. She had served as president of the National Honor Society and as secretary of her class.
After graduation, Blood enrolled at the University at Albany, earning an athletics scholarship. She was named MVP of the cross country and indoor track teams her freshman and sophomore years. She transferred to Boston University on a full athletics scholarship for her junior and senior years. While at BU, she was part of the America East Championship Cross Country Team.
Blood lives in Austin, Texas, with her husband John and their children Connor and Caroline. She is still an avid runner. She has completed the Washington D.C. Marine Marathon and the Boston Marathon. She was second   in her age group in a field of 8,000 runners at the Austin Statesman 10K in 2015. She is co-founder of PlanWise Financial Group, a financial planning firm in Austin. In her spare time, she volunteers for several organizations, including Ronald McDonald House and 4Word, a Christian Women's leadership association.
Dr. Sara Kierpiec Jager, Class of 1996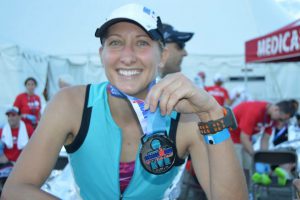 Dr. Sara Kierpiec Jager was a Section II outdoor track and field champion for all four years of her high school career. She competed twice in state qualifiers in hurdles, twice in national qualifiers for pentathlon, and twice at the Eddy Meet qualifiers for high jump, high hurdles and 400 meter hurdles. Jager is the school record holder in the 4×200 meter relay for both indoor and outdoor track. She earned four varsity letters in outdoor track and three for indoor track. Jager was also a three-time varsity letter holder in soccer, and helped take the team to the sectional qualifiers in 1995. Jager was named the Capital Region Scholar Athlete of the Year for 1996.
After high school, Jager attended West Point Military Academy, where she was a Division I varsity athlete for all four years of her collegiate career in both indoor and outdoor track and field. She was the Eastern Coast Athletic Conference Scholar Athlete in 2000, and the Army Athlete of the Week in 2000 after she won all four events at the Army vs. Air Force track meet. She graduated from West Point with eight varsity letters in indoor and outdoor track, and was recognized for being in the top 5 percent of her class for physical grade, including the annual PT test, indoor obstacle course test and varsity sports.
Jager is a combat veteran who was deployed to Baghdad from 2004-05. She was awarded the Bronze Star for missions in Iraq. She was previously deployed to Kwajalein Atoll in the South Pacific in 2001 in support of ballistic missile testing. During a previous tenure in Hawaii, Jager flew to Washington, DC, to donate bone marrow to a six-year-old girl.
After she was deployed to Iraq, Jager was accepted to medical school and attended Uniformed Services University. She was awarded recognition as the top public health service student by the Association of Military Surgeons of the United States, and graduated in the top of her class.
Jager currently lives in Tuba City, Arizona, on the Navajo Reservation, and serves as pediatrician and chief of medical staff. She continues to serve her country as a U.S. public health service officer in the rank of lieutenant commander. She remains a competitive athlete and races in long course triathlon and running events across the country. She expects to travel to her hometown so she can participate in the induction ceremony and march in the homecoming parade, scheduled at 9 a.m. on Saturday, Oct. 6.
"I credit what I learned as an athlete at Fonda-Fultonville from Coach Pete and Coach Therrien with propelling me through West Point and medical school," Jager says. "The athlete tenets of perseverance and delayed gratification continue to guide me today. I'm proud of my hometown community and very grateful to be inducted into the FFCS Athletics Hall of Fame. Thank you for the honor."
Ashleigh Rajkowski Griswold, Class of 2004

Ashleigh Rajkowski Griswold earned national and statewide recognition for her contributions to the FFCS indoor and outdoor track teams. Her senior year, she secured ninth place at the National Scholastic Indoor Track and Field Championship in the triple jump, and sixth place in both the indoor and outdoor NYSPHSAA state championships for the triple jump. Total, she earned her place at the aforementioned national championship, five state medals, 13 Section II first place patches, six second place patches and four third place patches.
As a six-time varsity letter holder in both indoor and outdoor track and field, Griswold graduated with the school record for the girls long jump, a record that was broken by her niece, Brittany Castelluccio this spring. Griswold participated in the Empire State Games and the Junior Olympic Championships in Miami.
Griswold also played volleyball as a two-time varsity letter holder, earning recognition as the Laura Gage Memorial MVP. She was a WTEN Athlete of the Week in 2004, and earned the U.S. Army National Scholastic Award for Academic & Athletic Excellence, and the U.S. Marine Corps Distinguished Athlete Award.
Griswold went on to attend SUNY Cortland, and holds a college record on their track and field team. She holds a bachelor's degree in exercise science and kinesiology.
Today, she lives in Fonda and is pursuing her master's degree to teach high school physical education. She is a certified personal trainer and runs her own business. She joined the ranks of the Fonda-Fultonville coaching staff this year, serving both the volleyball and indoor track and field teams.
"Being a part of the volleyball and track teams at Fonda-Fultonville molded my school experience, and has shaped my entire life," Griswold said. "It's something that has always been important to me. My coaches Mark Therrien and Dave Petersen are two of my highest esteemed mentors. I'm incredibly proud and extremely flattered to be inducted into the Hall of Fame because I know what the criteria is to be considered."