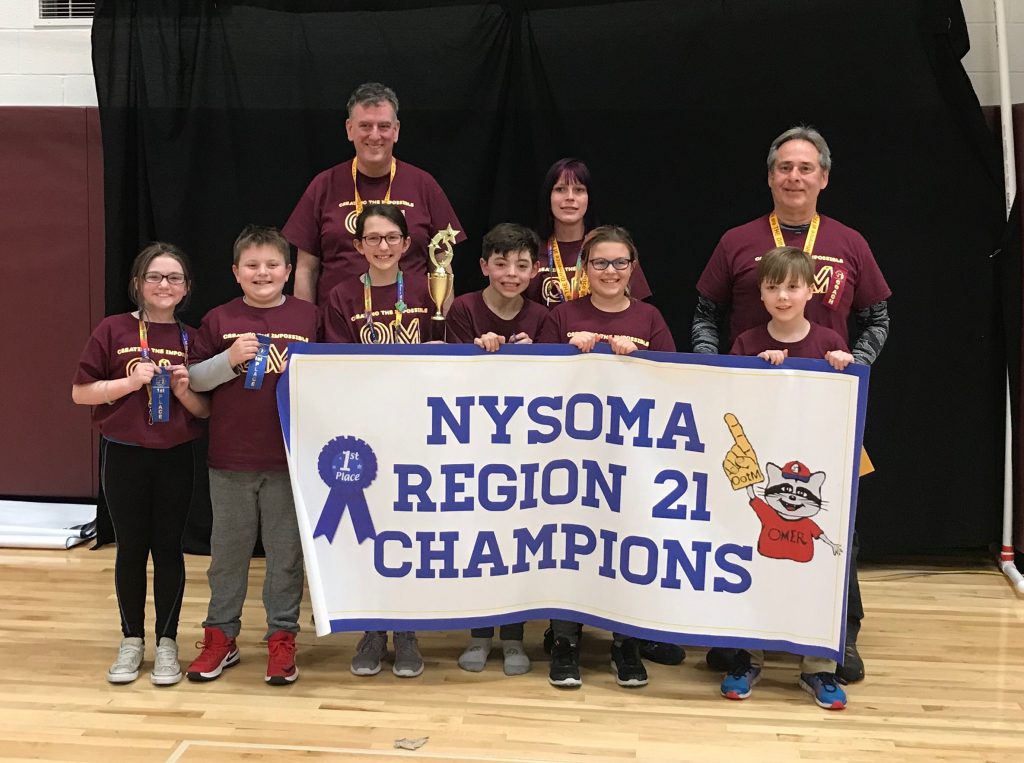 A six-member team of Fonda-Fultonville fourth graders is heading to the state-level Odyssey of the Mind competition later this month after impressing judges with a rehearsed skit and on-the-fly performance that won their division in the regional competition Saturday.
The team of Noelle Burton, Gianna Ciaccio, Juliana Edgar, Jasper Lenig, Logan Musto and Mason Schriner won the Division I problem titled "Hide in Plain Sight." They beat four other teams by performing an eight-minute skit and participating in a spontaneous problem that allowed no preparation prior to the event. Their problem required the incorporation of all components of STEAM, with an emphasis on dramatics. They will advance to the next level of competition in Binghamton on Saturday, March 23 to test their creativity against the state's best.
FFCS hosted the regional competition on Saturday for the second year in a row. The district welcomed 70 teams of students in grades K-12 representing 11 districts, with a turnout of more than 1,000 people. FFCS had nine teams compete this year.
FFCS OM Coordinator Shelly Sanges said the district received many compliments from the public regarding the look of the building and the friendly volunteer students and staff. The buildings and grounds crew provided support in everything from parking and custodial needs, to directing spectators to venues. Teachers and students acted as tour guides and ran the food service, the store and the basket raffle.