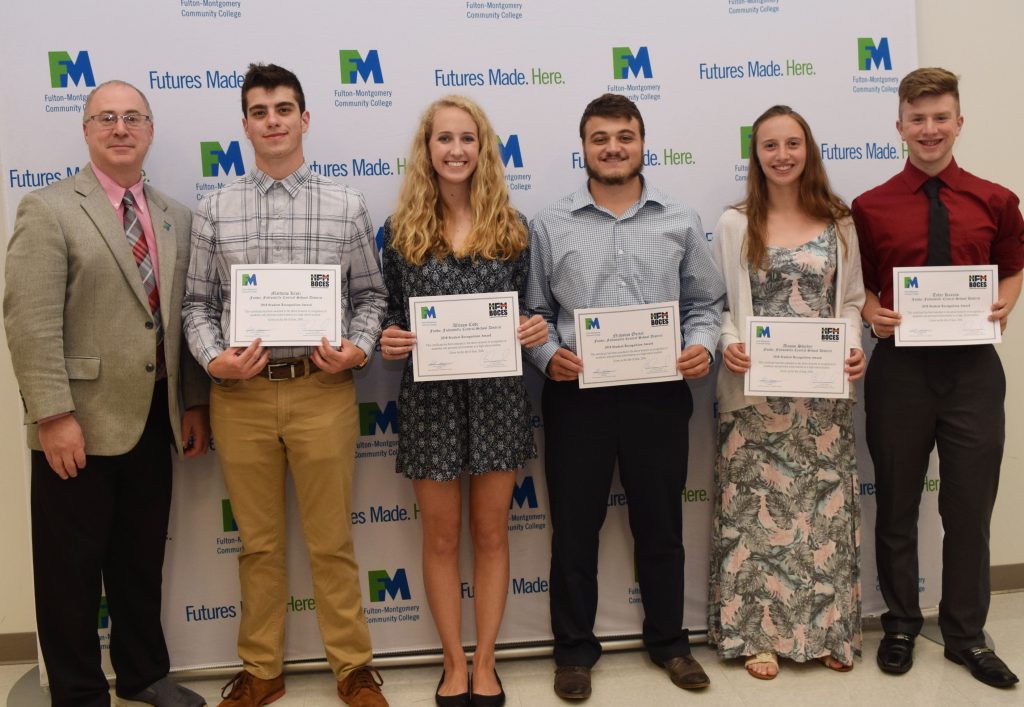 Five students from Fonda-Fultonville were among 60 across the region who were recognized at Fulton Montgomery Community College and Hamilton-Fulton-Montgomery BOCES' third annual Student Recognition Dinner on Monday, June 4.
Honorees were selected to attend the awards dinner to recognize their academic and personal achievements during high school. Including B-P, districts nominating students for recognition were Amsterdam, Broadalbin-Perth, Canajoharie, Fort Plain, Gloversville, HFM PTECH, Johnstown, Mayfield, Northville, OESJ and Wells.
During the event, each student was individually recognized and awarded a certificate before an audience of school representatives, family members and other guests.
The honorees were Fonda-Fultonville High School's top 5 students in the Class of 2018: Allison Codi, Nicholas Oertel, Alyson Shirley, Tyler Kearns and Matthew Klotz.