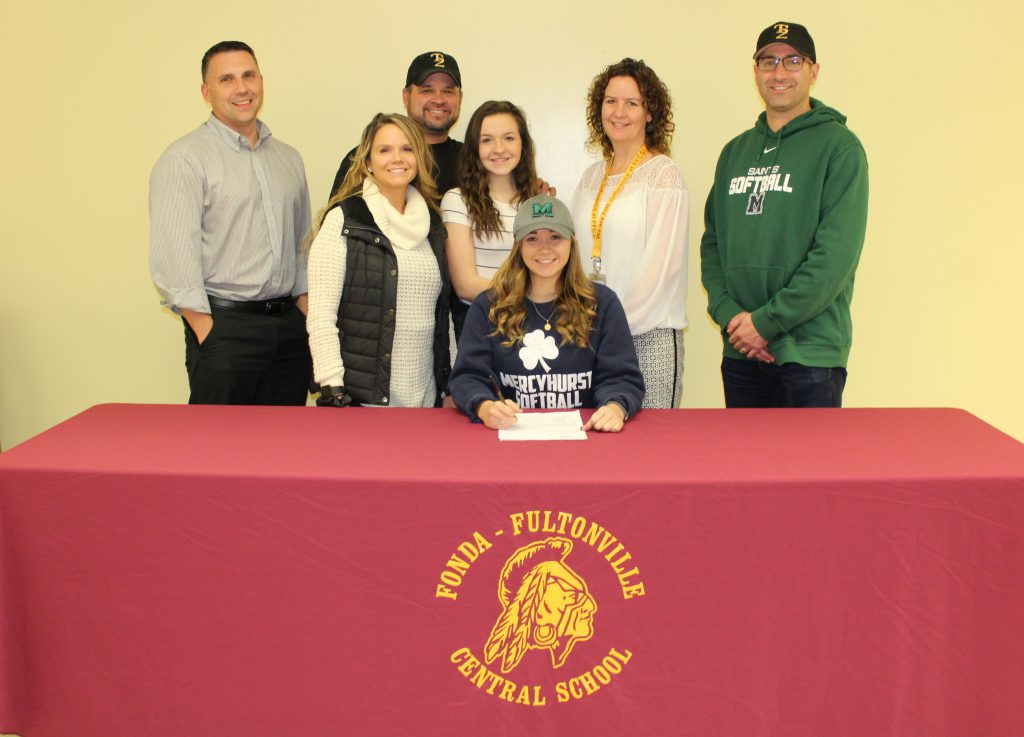 Fonda-Fultonville High School senior Brianne Egelston signed a letter of intent on Thursday, Nov. 29 to play softball at Mercyhurst University in Pennsylvania next fall. Egelston's achievements and talents on the diamond made her a five-year varsity starter, and she was named a Section II all-star.
Egelston, the daughter of Noel and Jessica Egelston, will accept an athletic scholarship to play at Mercyhurst. The university's softball team is a competitive NCAA Division II program. Egelston will major in the university's highly regarded special education program.
"The opportunity to play collegiate sports is what every student athlete dreams about," coach Kari Callery said. "Brianne has worked incredibly hard for that opportunity and we couldn't be prouder."
Egelston joined the FFCS varsity softball team as a seventh grader.
"She was my only seventh grader ever to test up," Callery said. "We only had modified and varsity teams that year. Brianne was overqualified, so we brought her up to varsity as a seventh grader to pitch to her senior catcher sister. She was definitely challenged, but rose to the occasion and showed her maturity on the mound."
Highlights of Egelston's softball career include being named an all-star in both the Western Athletic Conference and Colonial Council. She has earned a volume of awards that include being named most valuable player, batting titles, coaches awards and offensive and defensive recognition.