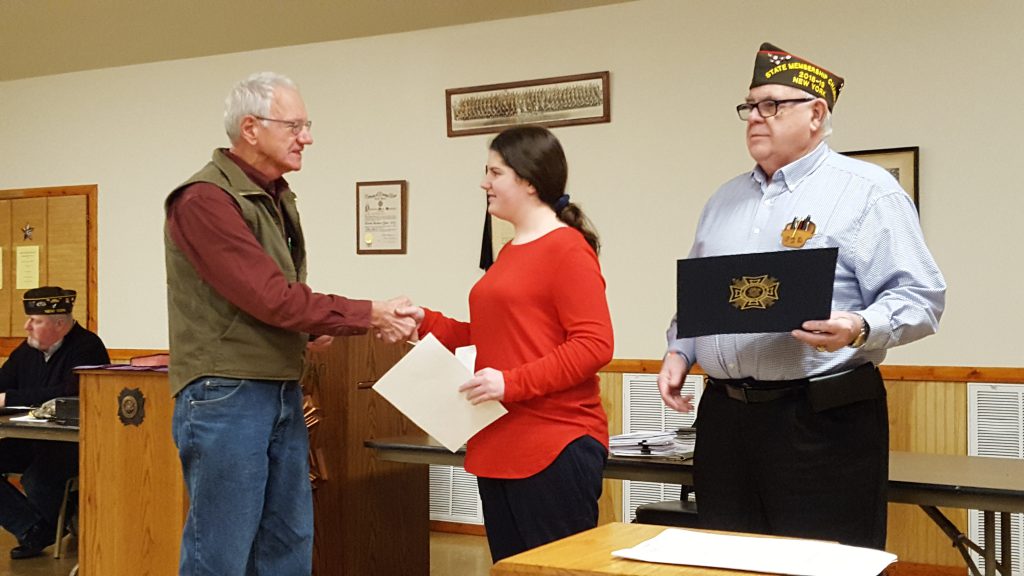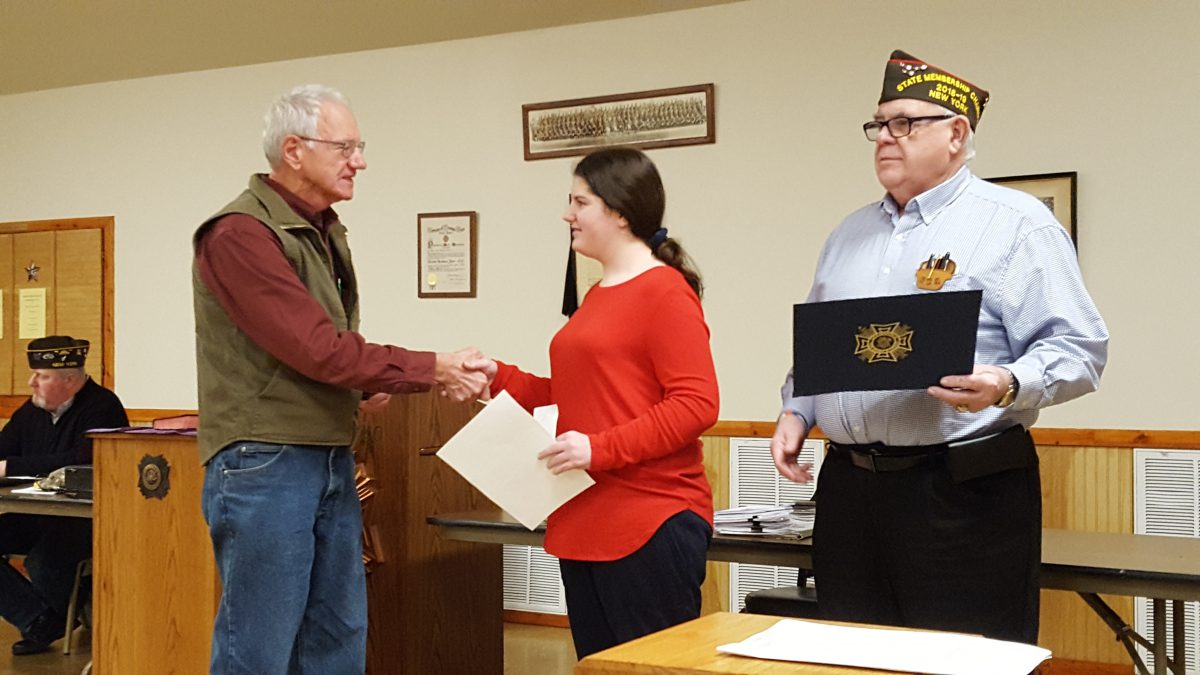 Congratulations to Fonda-Fultonville Middle School sixth grader Elizabeth Vosburgh! She recently won an essay writing contest sponsored by the Saratoga Springs chapter of the Veterans of Foreign Wars.
The Gurtler Brothers VFW Post 420 solicited local entries to the national VFW's annual Patriot's Pen essay contest in October. This year's theme was "Why I Honor the American Flag." Vosburgh's entry won the local award. She was honored at the post's Jan. 9 meeting, receiving an ovation, certificate and cash prize.
Vosburgh's award-winning entry explored the history of the national anthem. It is fitting when considering she is the daughter of Fonda-Fultonville Elementary School music teacher Lisa Vosburgh. Elizabeth wrote about how Francis Scott Key was inspired by the sight of the American flag to write "The Star-Spangled Banner."
Beyond that, Elizabeth said she is inspired to write about patriotism and the nation's veterans.
"To me, the flag symbolizes freedom and justice, two of the morals upon which the Founding Fathers based this country," Elizabeth wrote in her Patriot's Pen essay. "I will forever see the American flag as a symbol of our country and those who defend it."
This is the second writing contest that Elizabeth has won in the past year. She also won a Memorial Day essay contest that was sponsored in May by Betz, Rossi, Bellinger and Stewart Family Funeral Homes. The theme of that contest was "What the word 'veteran' means to me."
The Patriot's Pen program is open to students in grades six to eight across the United States. The VFW's website says the contest "challenges students to examine America's history, along with their own experiences in modern American society, by drafting a 300- to 400-word essay, expressing their views based on a patriotic theme chosen by the VFW commander-in-chief."
Entries are judged based on knowledge of the theme, theme development and clarity of ideas, according to the site.