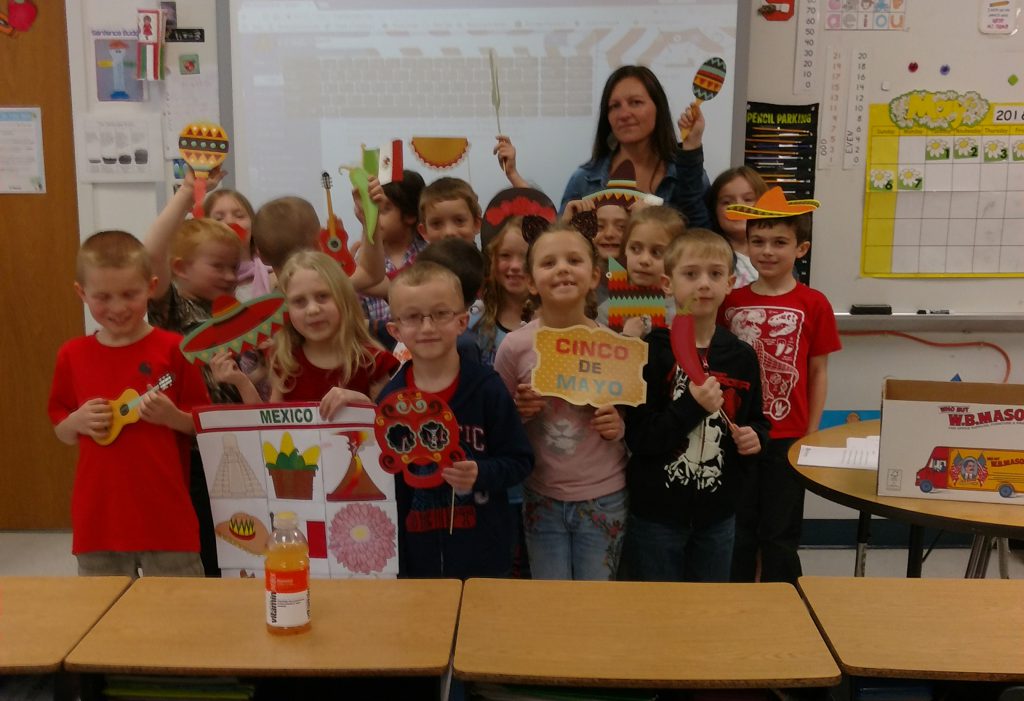 The students in Rita Garguilo's first grade class have been learning Spanish and Spanish culture from high school Spanish teacher Gwen Rossi and her high school students throughout the 2017-18 school year. Rossi taught the students how to count and say the days of the week and colors in Spanish, among other interesting facts.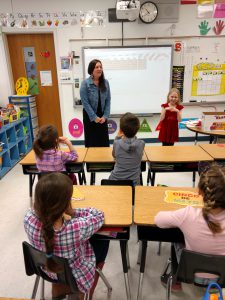 During the week of May 1-5, the students did many special activities relating to El Cinco de Mayo. They learned about the history of the Mexican holiday, made a Mexican quilt to represent the country's varied and unique history, made colorful windsocks to take home, and they even enjoyed eating helado frito (fried ice cream).
Mrs. Rossi also taught the students how to sing "Feliz Cumpleanos" ("Happy Birthday") in honor of student Nora Radliff's birthday.