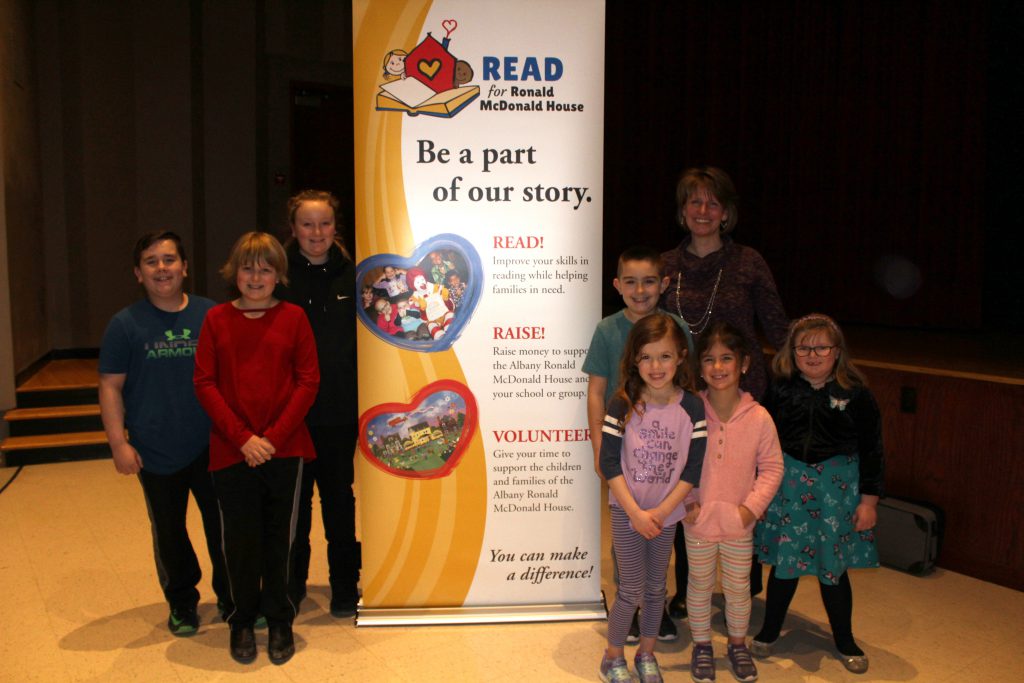 Fonda-Fultonville students will learn about showing kindness while practicing their literacy skills by participating in the Read for Ronald McDonald House Program. Students in grades K-6 welcomed program coordinator Nancy Damato at a Feb. 4 assembly to kickoff a month-long donation drive and reading initiative.
Students are invited to gather pledges from family and friends in support of the reading they will complete in February.  Their donations will be used to support the families at the Ronald McDonald House of Albany. The program provides housing and supportive services to families of children who are sick and receiving treatment from area hospitals.
Students are benefited from spreading kindness and they also become eligible to earn prizes, ranging from iPads to parties at a trampoline park in Albany. Each student also received a complimentary bookmark.
Fonda-Fultonville students participated in this reading program for the first time last year, raising more than $4,000 in support of the Ronald McDonald House.