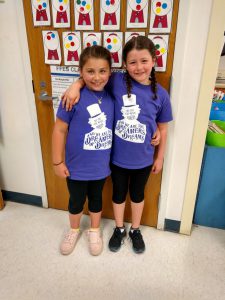 We live in a very big world, but being pen pals can help make the world a little smaller and can build life-long memories and friendships.
During this school year, students in Mrs. Garguilo's second grade class were pen pals with students in Mrs. Wager's second grade class at Wheelerville Union Free School in Caroga Lake.
After a year of corresponding,the students were finally able to meet one another.
On June 5, Mrs. Garguilo's class greeted their pen friends and spent the day getting to know one another. The students had a party and did many crafts.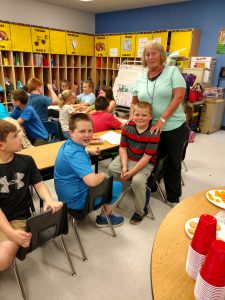 Two students, Julianna Forbes from Mrs. Garguilo's class and Embree Fielding from Mrs. Wager's class, who were matched as pen pals did not know that they both took dance classes at the same studio. A highlight of their friendship was that both girls performed a dance routine to "Calling all the Monsters" for the classes during their visit.
Our students had a great time learning about their pen pals, which also helped them with reading, writing and communications skills.