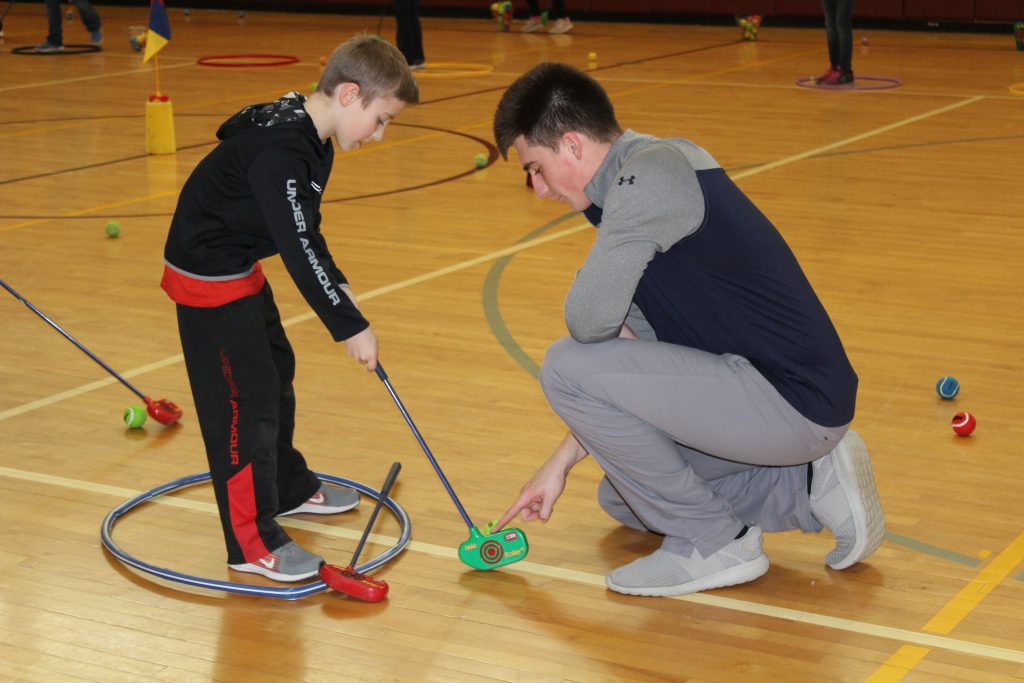 Feet shoulder width apart and parallel. Knees slightly bent. Weight distributed evenly between your toes and heels.
You'd never know you were watching first-time golfers as they were instructed by Northeastern New York Junior PGA Championship golfer Cody Husek in Jen Wilson's elementary PE classes today.
Husek's father introduced him to golf as a child. "Golf isn't a regular part of the gym curriculum," he said. In partnership with Capital Region BOCES, Husek is trying to change that.
Husek played collegiate golf at Rensselaer Polytechnic Institute and the College of Saint Rose.
"There's so much to be learned from golf," Husek said. "It's about being a good sports, it's about etiquette. You call the penalties on yourself, it's not being refereed, so it's a good sport for life, not just fun."
Husek highlighted the inclusive nature of golf, which was evident as each child, regardless of athletic ability or experience, picked up a golf club and tennis ball inside a hula hoop on the ground, and set up to hit a velcro target across the gym floor.
"All day, they say things like, 'This is awesome! This is my favorite sport!'" Husek said. "The feedback, to hear that, means the world."