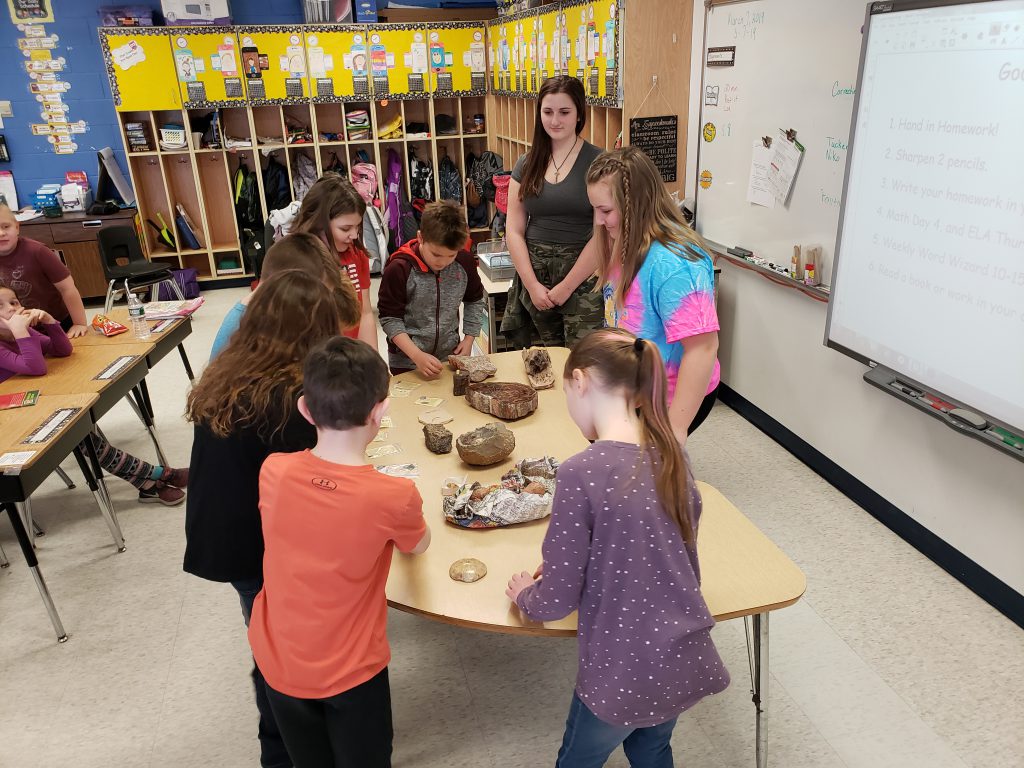 Jen Zajaceskowski's third-grade class welcomed FFHS ninth graders Amy and Lisa Cimmino recently to bring a reading passage about fossils to life.
"When I had the Cimmino girls when they were in third grade, their dad collected fossils and he brought them in and talked about them," Zajaceskowski said. Six years later, it was the girls' turn. "They were very knowledgeable and articulate, and it was a good opportunity for younger students to interact with and learn from older students."
The Cimminos brought fossils that their father had bought and some that he had found. Third graders passed the pieces around and couldn't believe it when they realized they had touched fossilized dinosaur poop.
"They were really intrigued by it," Zajaceskowski said. "That was really the best part–to see them all goofy about it."