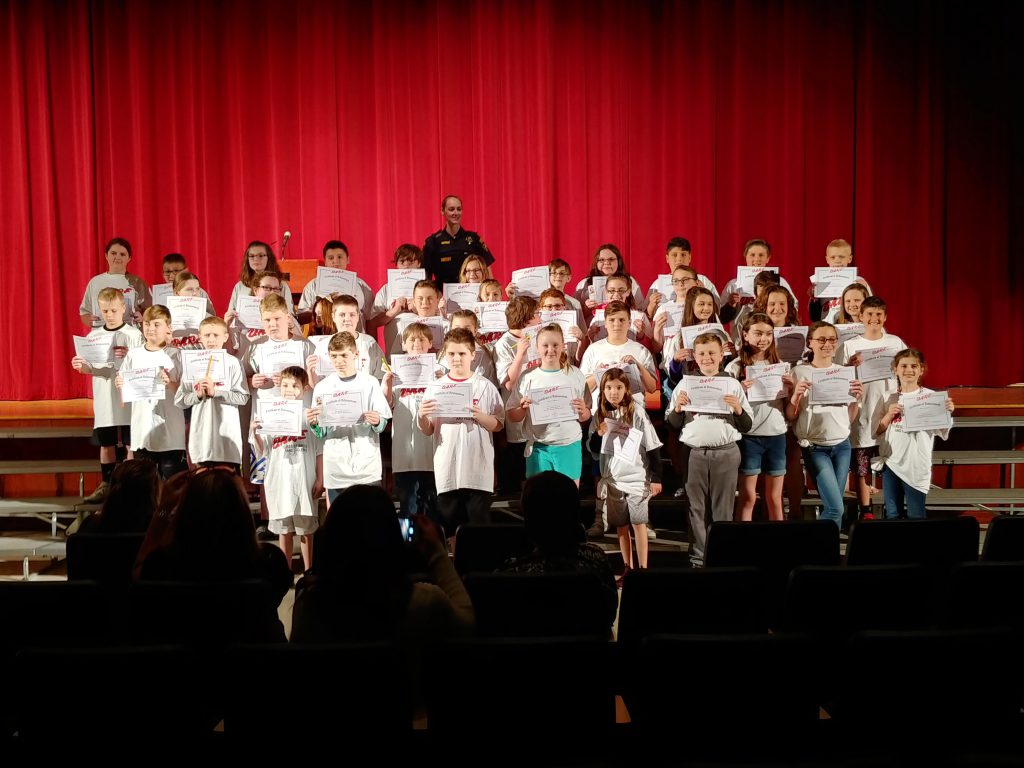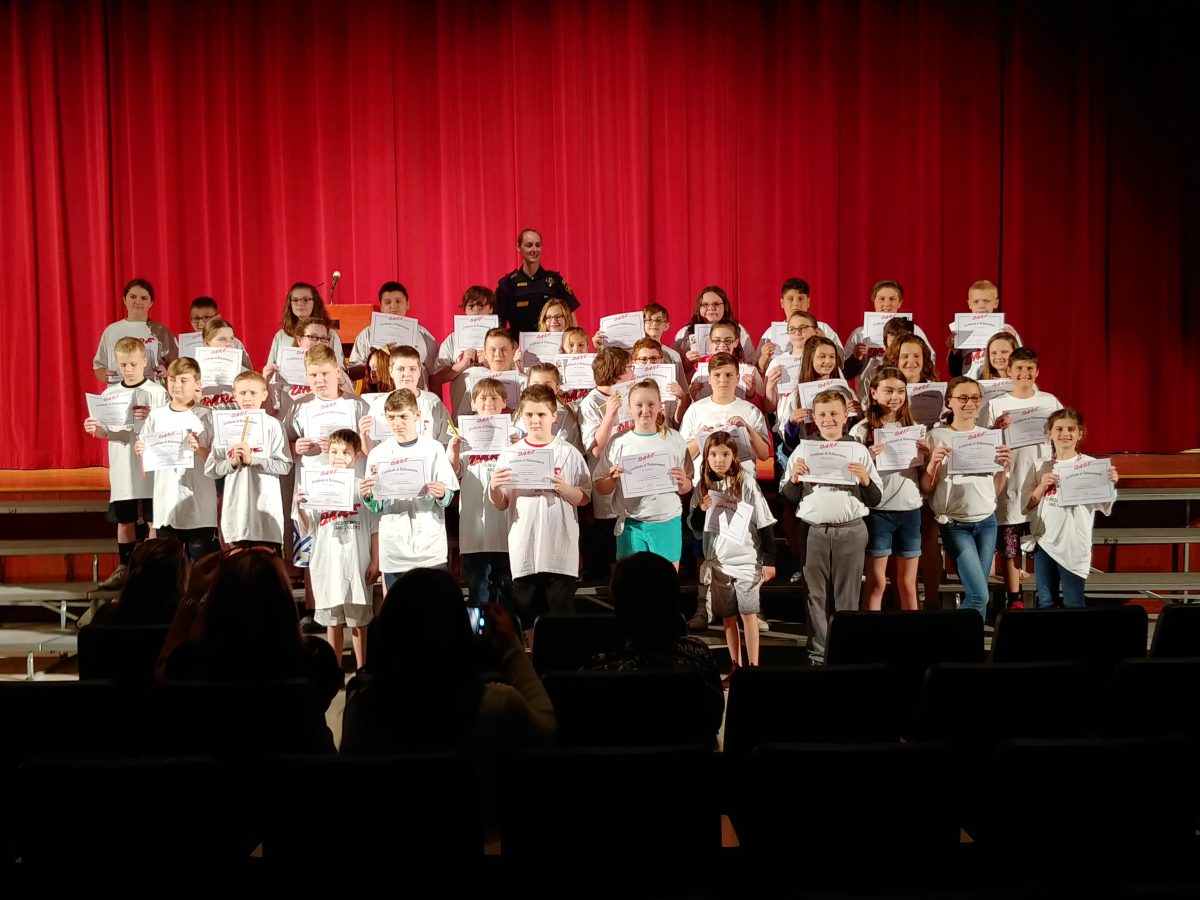 Fifty fifth grade students at Fonda-Fultonville Middle School graduated on Wednesday, June 6 from the district's new D.A.R.E. program.
The program was offered for the first time at Fonda-Fultonville through a partnership with the Montgomery County Sheriff's Office. Deputy Heather Harder led the program.
"D.A.R.E. aims to empower students to make positive choices," fifth grade teacher Ann Mahon said. "People traditionally associate D.A.R.E. with decision-making related to drugs and alcohol, but it's evolved to be much more than that."
The school chose to offer the program to fifth graders because it's a grade in which students start to proactively exercise independent thinking and responsible citizenship.
Through the 10-week program, students learned about the D.A.R.E. decision making process and how to make healthy choices that can set them up for success. They participated in anti-bullying training and learned about strategies to resist peer pressure.
Students additionally benefited from this program by learning about careers in law enforcement and the opportunity to build a relationship with a member of a local law enforcement agency.
"We're grateful to have partnered with the Montgomery County Sheriff's Office for our new D.A.R.E. program," Superintendent of Schools Thomas Ciaccio said. "We look forward to expanding the partnership next year by contracting with the sheriff's office for our new school resource officer position."