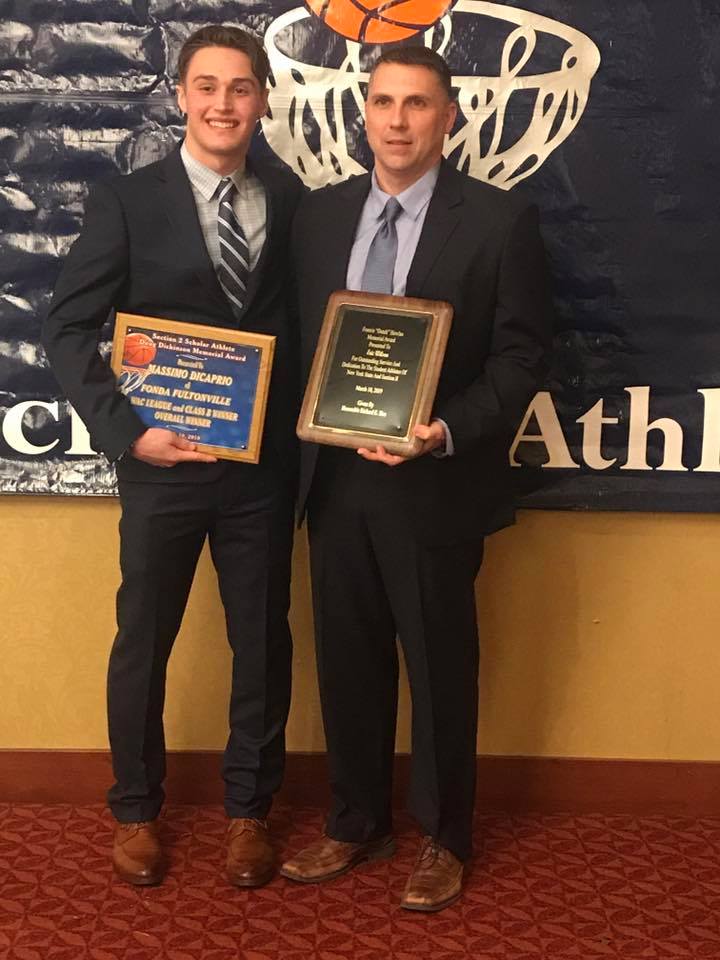 FFCS athletics coordinator Eric Wilson received the Francis "Dutch" Howlan Memorial Award for his dedication and service to the boys basketball scholar-athletes in Section II at the Basketball Scholar-Athlete Awards Banquet.
"It's an honor, and very humbling to receive this award," Wilson said. "It's nice to receive recognition for something you love doing."
Senior Massimo DiCaprio has known Wilson for about six years, and was in attendance when his coach was awarded. "As soon as they started talking, I was like, 'No way!'" DiCaprio said. "It was pretty neat that we were both honored on the same night."
DiCaprio also earned the Section II Scholar Athlete Doug Dickinson Memorial Award.