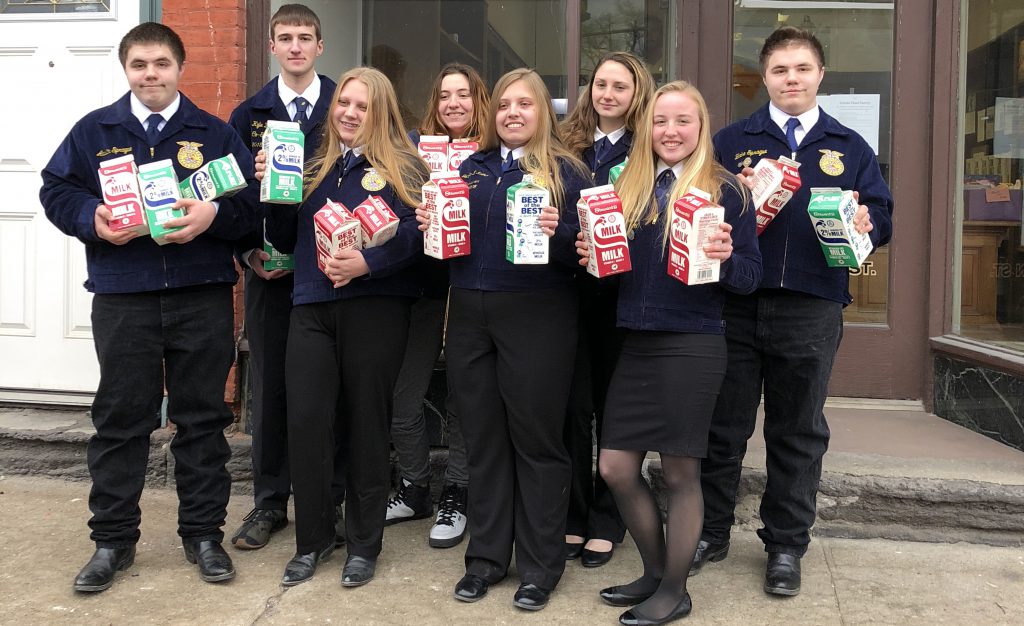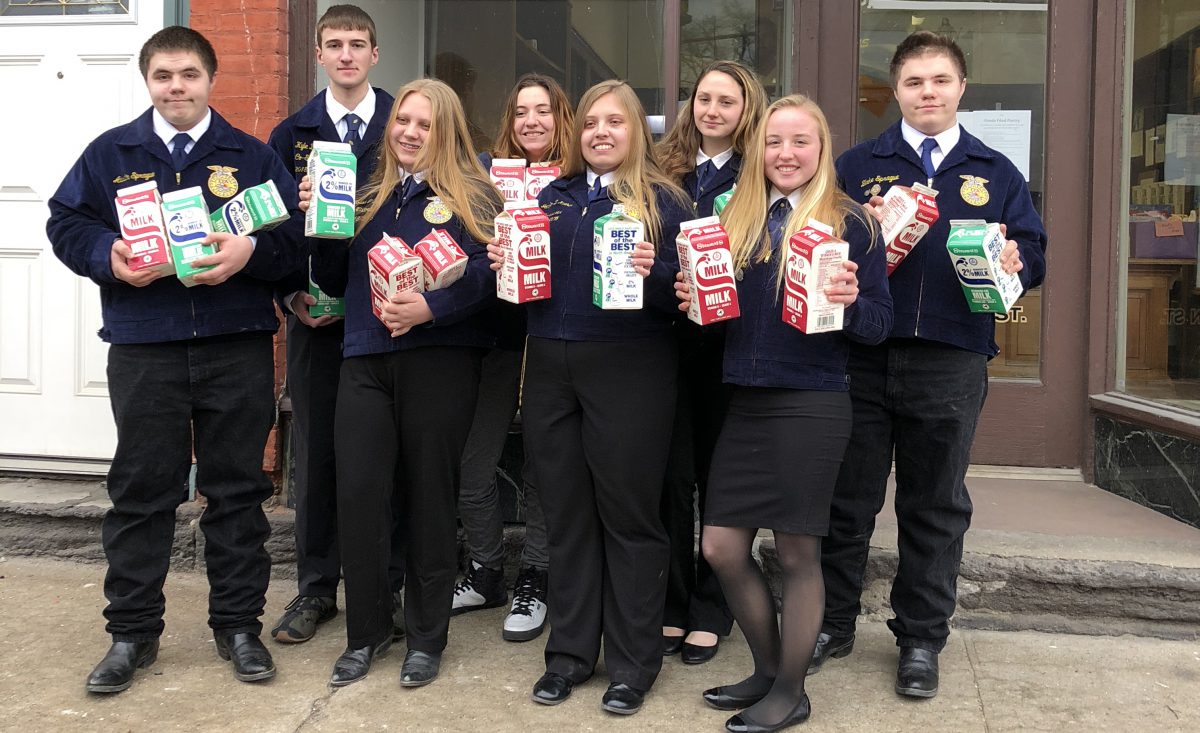 Members of the Fonda-Fultonville FFA recently participated in a service project that doubled to help those in need while supporting the local dairy industry.
FFA members Hailey Briggs, Kyle Davis, Katie Joyce, Jennifer Keehan, Sarah Keehan, Catherine Simonds, Blake Sprague and Austin Sprague visited the Fonda Food Pantry on Main Street last week with their adviser and agriculture teacher Sheri Boardman. They donated milk from a local Stewart's and the Dygert Family Creamery. 
Their donation was part of the "10 Gallon Challenge," a national social media movement that was started to help move milk off of store shelves, in turn, helping local dairy farmers and local community members in need. The Fonda-Fultonville FFA shared a video about its donation on its Facebook page, and challenged other FFA chapters and youth groups to donate milk. 
"It feels great to give back to the community, especially with dairy products," FFA President Hailey Briggs said, noting there is a high amount of milk on the market. "It's very good to help to get it out and into people's homes."
Boardman said there are a large number of dairy farms in Montgomery County, so the challenge supports a huge local industry.
"No matter where it is, when you purchase a dairy product in your community, you're supporting a local dairy farm in your community because milk is a perishable product and it doesn't travel as far as some people think that it might," Boardman said.
Steve Cook, co-chair of the food pantry, thanked members of the FFA for their donation.
"It's just good to see kids doing the right things these days," Cook said.