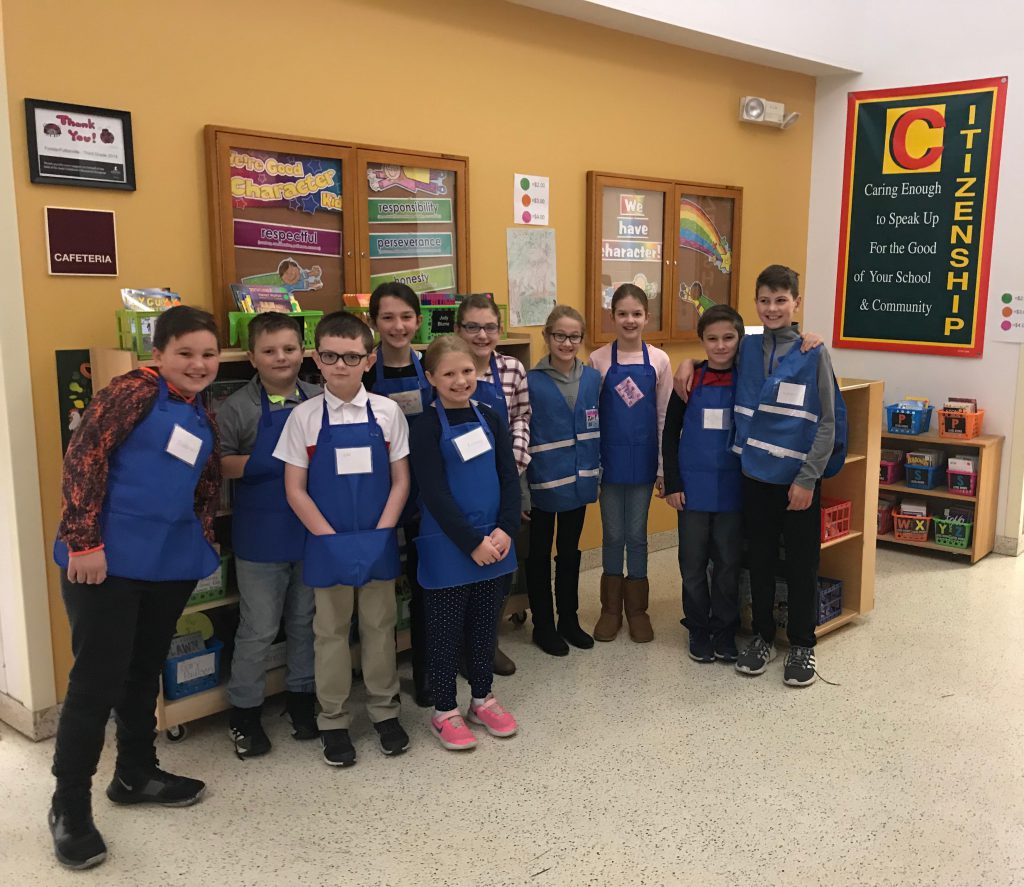 More than 50 fourth graders have been working together to open the student-run bookstore this week.
"The students have worked really hard this year to make the store more organized and professional," literacy specialist Melissa Zumbolo said. "I'm so proud of them!"
The bookstore is open during the week for students to purchase a variety of inexpensive new and used books, in addition to other school supplies, such as pencils, glue sticks and notebooks.
It is staffed by fourth graders who had to apply, be interviewed and participate in training to learn the skills that they will need to do their assigned jobs, such as cashier, stock clerk, security guard, and customer service rep. Students also serve as advertising representatives and book critics.
The goal of the store is not to make a profit, but simply to sustain itself in order to put books in the hands of all students, and provide work experience for the fourth grade "employees."