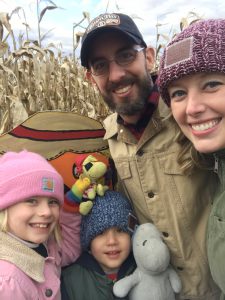 Longtime Fonda-Fultonville English teacher Ashlee Palandro is experiencing heartache that no parent should ever have to endure – her five year old son Mac is fighting to overcome brain cancer.
But the Fonda-Fultonville school community is doing everything it can to show the Palandros that they are not alone. Staff members and students are supporting Ashlee's family by organizing collection drives and fundraisers and by making boxes upon boxes of handmade cards.
"It can be lonely having a child with cancer, because you're the only one who's going through it," Palandro said. "To have the love and support of this community helps so much. The illness doesn't take over as much as it normally would because we have a wonderful community that is here for us."
Emergency surgery and the road to recovery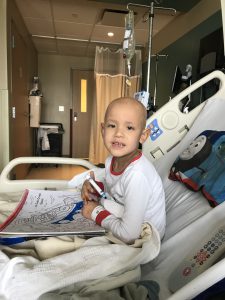 Just before his fifth birthday in June, Mac started showing unusual symptoms. When he started getting headaches, his pediatrician became immediately concerned and ordered an MRI. It was discovered that Mac had a brain tumor. By the time the MRI was completed, Palandro said Mac was scheduled for emergency surgery at Albany Medical Center.
Mac was diagnosed with medulloblastoma, a fast-growing but treatable type of brain cancer that predominantly affects children. Palandro said the surgery was successful in removing the entire tumor, and Mac's spinal fluid showed no signs of cancer when it was tested. But Mac still has a long road to recovery ahead.
Within a month of his surgery, Mac was sent to Boston to start a six-week cancer treatment. Once it was completed, the family was able to return home, but they still have to regularly return to Boston for Mac's chemotherapy treatments. The treatments will not be completed until August 2019, but Palandro said her son is rising above it all.
"Mac is such a champ," Palandro said. "He doesn't have hair, but he's a regular little kid. He's almost back to his pre-surgery weight. He runs around and plays with his sister. If he had hair, you wouldn't know he was sick. We take it day by day."
Macaroons for Mac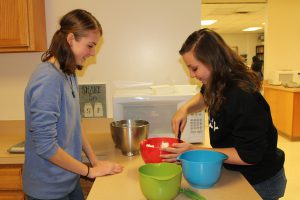 Though it has been an extremely difficult and taxing experience for her family, Ashlee, her husband Shawn, their daughter Allie and son Mac have been supported every step of the way by their family, their church, and the Fonda-Fultonville school community.
Palandro said she was visited by a coworker at the hospital the day after Mac's surgery. Her coworker gave her an envelope full of money that she had collected over two days to help cover food, gas and expenses. Other teachers delivered boxes of cards handmade by their students. Another coworker stopped and delivered money that was raised by Student Government members from a hat day.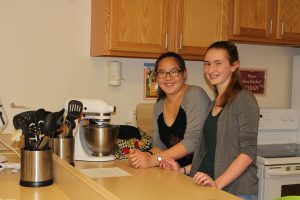 Just last week, the Yellow Roses club for girls baked and packaged Macaroons for Mac and accepted donations for them during lunch periods to benefit the Palandro family. They also sold gold ribbons so people could show support for Pediatric Cancer Awareness Month.
"It feels great to know we're helping someone who really needs it," high school junior Sydney Jones said. "It's fun for us to make and create something and even better to know our enjoyment is helping someone."
Palandro has also been supported by coworkers who helped with grading, implemented lesson plans and ensured her classroom was running smoothly in her absence. And the administration gave her the peace of mind to know she could put her son first.
"People have really reached out and surrounded us," Palandro said. "It's been beautifully overwhelming to see how people wanted to help so badly. I'll never be able to pay back everything that has been done for us, so I look for ways to pay it forward."