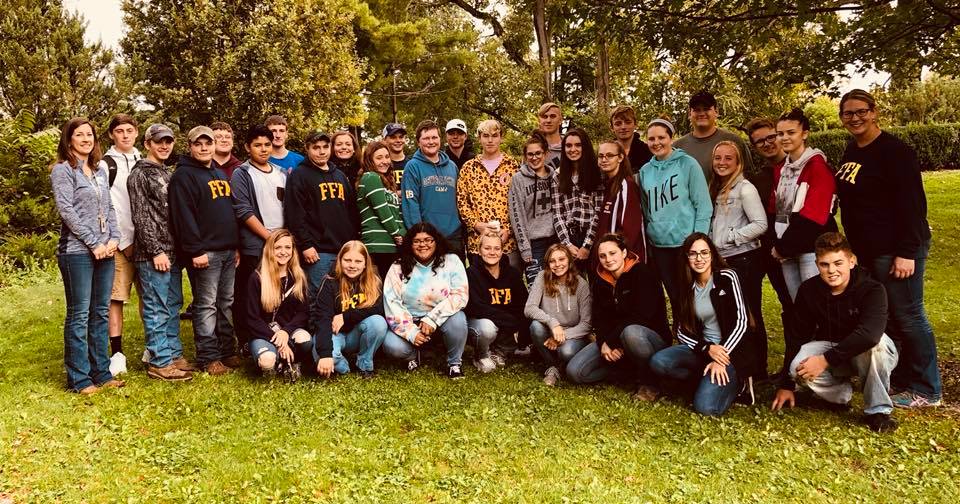 Fonda-Fultonville High School's agriculture students earned accolades at SUNY Cobleskill's 13th annual Ag High School Day on Sept. 28. More than 1,000 students from across the state participated in the event. In addition to tours and opportunities to meet with professors and Cobleskill students, each student selected an agriculture-related contest to compete in while on campus. Congratulations to the students who earned the following awards:
The Fonda-Fultonville 

Dairy Judging Team earned first place: Katie Joyce, Hailey Briggs, Heather Anderson and Garret Gottier.

Fonda-Fultonville's Livestock Judging Team earned second place:  Marc Tommel, Troy Zilles, John Cressy and John Fonda.


KyIie Tatlock

 earned first in Individual Equine Judging.

Carly Vecchio earned third in

 Individual Cut Flower Identification.

Troy Zilles won fir

st place in Individual Livestock Judging.

Hailey Briggs 

earned third place in the 

Individual Dairy Skillathon. 

Garret Gottier earned third place in Individual Dairy Judging.