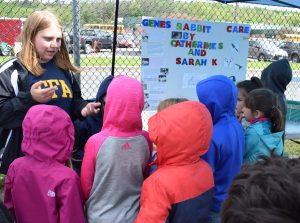 Our 4th Annual Ag Fair on May 21 featured lots of animals, farm equipment and, most of all, exhibits and demonstrations.
Many of the projects were related to fields our students may one-day pursue. In addition to outside guests, elementary classes and other students toured the fair and learned about a variety of animals, tractors and more.
Sarah Keehan, who is in 10th grade, did a project about rabbits and rabbit care and her exhibit, which she did with her friend Catherine, was particularly popular with the elementary students.
"I think it's really fun, showing them how much they can learn," Keehan said.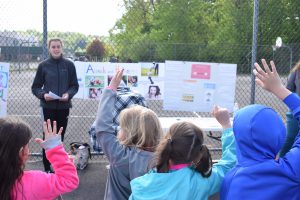 Keehan remarked about how there was a wide-range of exhibits by the Ag Science and FFA students.
"I think it shows how diversified FFA can be. It's not just animals, it's machinery, everything," she said.
Keehan said she loves animals and wants to be a vet tech someday.